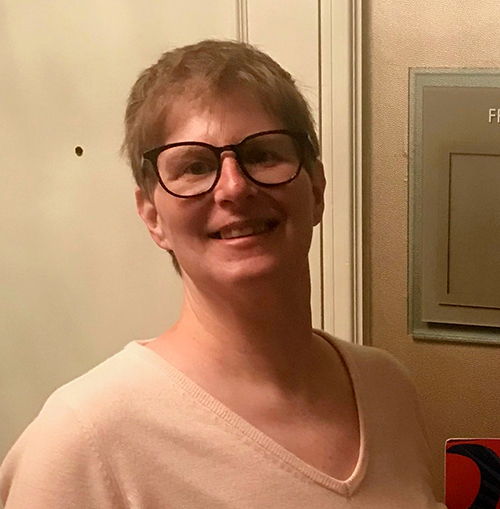 Robin Cartwright of AFSCME Local 2536 is going from being a communications operator with the Pennsylvania Board of Probation and Parole to an intelligence analyst with the Pennsylvania State Police.
This promotion comes thanks to Cartwright's tenacious determination to advance her career, as well as an associate degree through the AFSCME Free College benefit.
A graduate of Shippensburg University with bachelor's and master's degrees in communication/journalism, Cartwright started with the commonwealth as a clerk typist. She was promoted to parole communications operator in 2017, but she needed credits in criminal justice to reach the next level.
"When AFSCME announced the Free College program, and when I saw that one of the majors offered was criminal justice, I jumped on it with both feet," Cartwright said. "It's been super beneficial, and the best part is it's cost me no money out of pocket."
Free and convenient online courses through Eastern Gateway Community College have allowed Cartwright to earn the credits she needs. She will now turn her focus to a new, exciting job, which will fortunately allow her to continue to be a member of AFSCME.
Cartwright is among the more than 11,000 AFSCME members (and AFSCME family members) who've taken advantage of AFSCME Free College.
Recently, the Free College program expanded its degree offerings with new concentrations. These include:
Cyber security
Data science
Digital and social media marketing
Programming and development
Hospitality (event management and hotel & convention management)