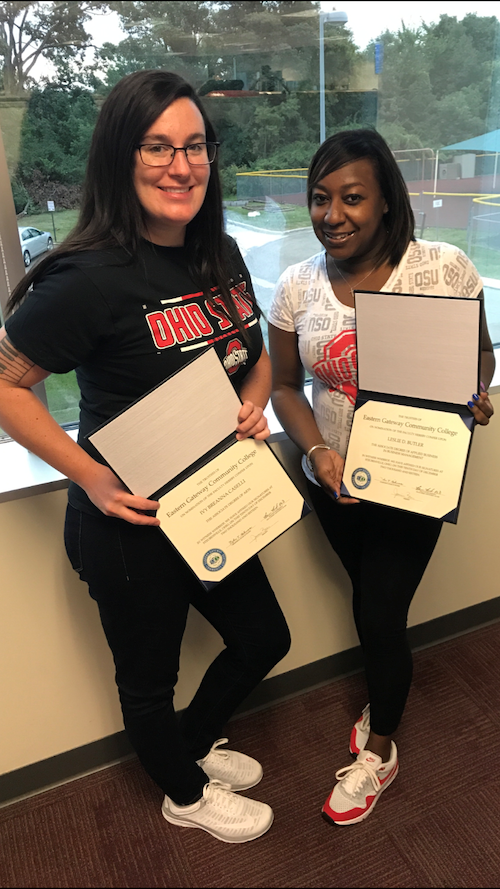 "The more you have on your table," says Ivy Caselli, a customer service assistant for Ohio's Department of Public Safety and a member of The Ohio Civil Service Employees Association (OCSEA), "the more you adapt."
Ivy knows what she's talking about. At 26 years old, with a newborn, a 3-year-old and a full-time job, Ivy decided to go back to college. She took advantage of AFSCME's Free College Benefit through OCSEA and enrolled in Eastern Gateway Community College.
Over the course of the next year, Caselli heaped on class after class – as many as five a semester – in a headlong rush to earn her associate degree in general education and realize a long-awaited dream.
"I started college when I was 18," Caselli recalls. She dropped out to care for her ailing mom. Eight years later, it was the memory of her mom, who has since died, and the pride she would have felt that rose up in Ivy when she received her diploma from Eastern Gateway this spring.
"Knowing my mom would have been proud of me was super important. Graduating from college may not seem like a big deal to some people, but it was a big deal to me," she says.