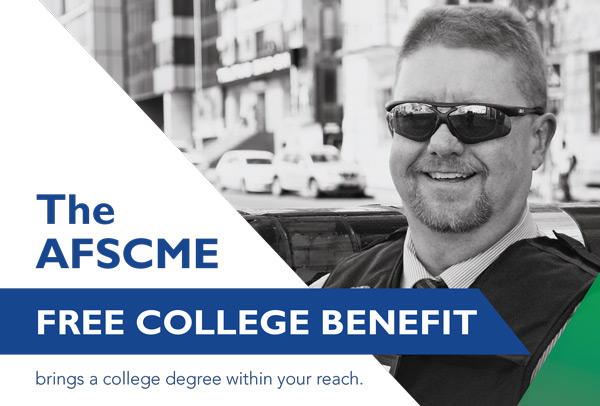 You might have heard that New York Gov. Andrew Cuomo is proposing to make college free for low- and middle-income New Yorkers. At a time when higher education is getting out of reach for working Americans, this is excellent news. However, it's not law. The New York State Legislature could put the kibosh on Cuomo's ambitious idea.
We think this is a great time to remind AFSCME members that your union has made it possible for you to go to college for free. This is a live, operating program, one that's signed, sealed and delivered.
AFSCME partnered with Eastern Gateway Community College in Ohio, and you can attend classes in person or online from anywhere in the country. So, you see, our program is broader than New York's.
Update your skills. Earn a two-year degree. Use the program as a stepping stone to a four-year institution — with half your studies paid for. This is an invaluable benefit that allows you to pursue higher education without breaking the bank. Student-loan debt tops $1 trillion nationally. Want to see student-debt statistics in your state? Go here.
What are you waiting for? All you have to do is apply, register for classes and start learning. The next semester begins January 17, so don't delay. Sign up now here.