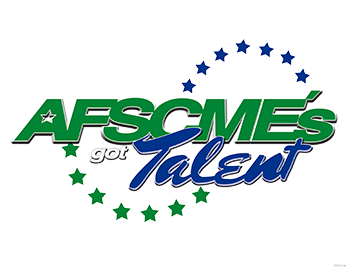 Don't miss out on the chance of a lifetime!
Sign up today for AFSCME's Got Talent, the karaoke show that's going to be fun for all, and also important for our fight to make sure the best politicians win their seats at the local, state and national levels.
This is a PEOPLE fundraiser.
So just visit the AFSCME's Got Talent Showcase Stage A, located next to the PEOPLE booth at McCormick Place North, Level Three, Hall B.
That's where you will enter your name for a chance to perform in the finals on Thursday.
Don't forget, you need to tell us when you sign up what song you plan to sing.
The audience will vote with PEOPLE dollars to raise the money for the PAC and choose the winners.