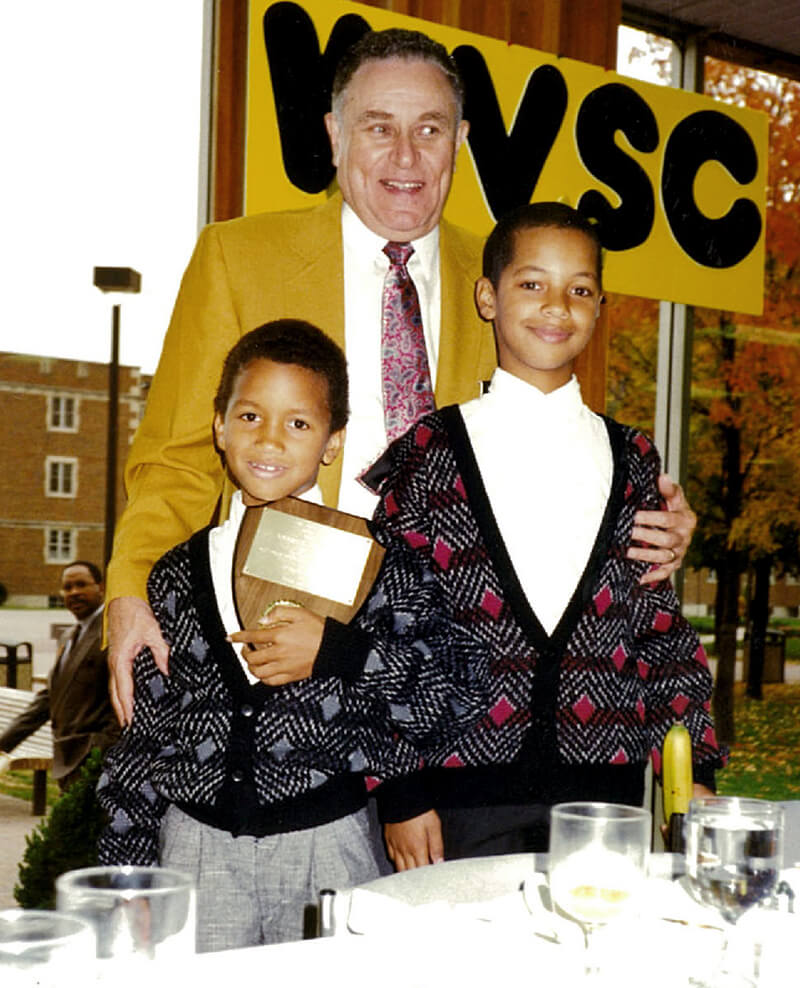 This Father's Day is a special one, as our country emerges from the worst of the pandemic, allowing many extended families to come together once again in person.
A lot of thought goes into what to get dad for Father's Day. But nothing I ever gave my father, Emmett Saunders Jr., can compare to the gift he gave my brother and me every single day. His union job, as a bus driver for the city of Cleveland, didn't just allow him to provide for our family. It came with a set of unshakable values that continues to be a North Star – the dignity of a hard day's work, pride in public service, the need for worker solidarity, the importance of social justice, civic activism, and community engagement.
It was my parents' belief in giving back that guided my brother and me as we became men, as we began making defining personal and professional decisions. They inspired us both to become leaders in our unions and our communities.
My father himself had an extraordinary role model. His father, Emmett Saunders Sr., was the principal of a segregated school in Clarksburg, West Virginia, during the Jim Crow era. My grandfather also served as president of West Virginia State Teachers' Association, a professional organization for Black educators. For many years, they were denied membership in the all-white West Virginia Education Association. But my grandfather, working with many others, was instrumental in the eventual merger and integration of the two groups in the 1950s.
I am lucky to still have my mom, going strong and still living her values at the age of 95, but my father died in 2009. The power of his example is still an important influence in my life. I tried to do for my sons, who are now grown men, what he did for me. And now that I have three young grandsons ages 6 and under, I feel an added responsibility to pass on my father's legacy.
These boys' earliest years aren't turning out to be easy ones for our country – a global pandemic, social and racial unrest, extreme political polarization and divisiveness. So I feel an even greater sense of urgency to teach them everything I learned around Emmett Saunders Jr.'s dinner table about service, selflessness and sacrifice.
I always look forward to Father's Day – to the family time, to playing with the kids and, of course, to getting their gifts. But what really matters are the gifts I can give them.