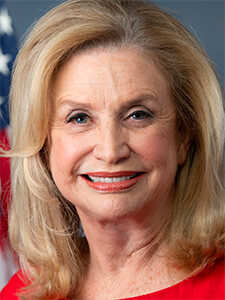 NEW YORK – A New York City congresswoman and an AFSCME member are urging Congress to approve legislation that would help the nation combat the addiction crisis stemming from the widespread use of opioids and stimulants.
Rep. Carolyn B. Maloney on Tuesday joined elected officials and advocates – including Dr. Leonard Davidman, president of AFSCME Local 1189 (District Council 37) – to pressure Congress to approve the Comprehensive Addiction Resources Emergency (CARE) Act.
Maloney re-introduced the bill in December with Sens. Elizabeth Warren of Massachusetts and Tammy Baldwin of Wisconsin, Reps. Ann Kuster of New Hampshire and David Trone of Maryland, and more than 100 other lawmakers.
Endorsed by AFSCME and more than other 175 organizations, the CARE Act would provide states, territories, tribal and local governments and community-based organizations with $125 billion in federal funds over 10 years to expand access to treatment, reduce harm and provide an array of support services, according to Maloney's office. A CARE Act fact sheet is here.