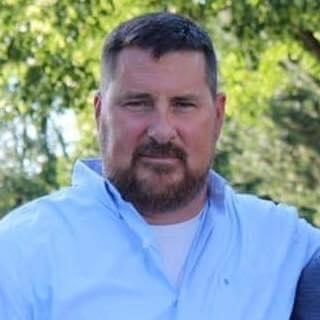 A U.S. Marine Corps veteran and AFSCME correctional officer urged Congress this week to approve the American Rescue Plan, warning that failure to act would lead to further hardship among veterans and constitute "a betrayal by our elected officials."
In a press call with Veterans Affairs Secretary Denis McDonough, Wisconsin correctional officer Chad Birkholz said veterans and public safety officers like himself are facing further cuts and layoffs unless the Senate votes to approve the American Rescue Plan. The House passed the $1.9 trillion coronavirus relief bill late last week.
"The pandemic has hit corrections officers and the veteran's community hard, and if the Senate does not move quickly and pass the American Rescue Plan, veterans will be disproportionately hurt," he said. "I'm concerned for my fellow veterans that have it even harder than myself, veterans who desperately need $1,400 to pay bills, and the ones that have lost jobs that desperately need unemployment benefits." 
The American Rescue Plan, which AFSCME strongly supports, includes $17 billion for veterans programs. This aid would be used to assist veterans cope with health and employment challenges related to the pandemic. Some $750 million of it would help improve treatment and care of veterans at veterans' homes, and $400 million would help establish a retraining program for veterans who've lost jobs due to the pandemic.
Birkholz, a correctional officer at the Kettle Moraine Correctional Institution near Plymouth, Wisconsin, and a member of AFSCME Local 163 (Council 32), said such support from the federal government is crucial at a time when the pandemic has "exacerbated years of chronic understaffing and underfunding."
Like many public service workers and AFSCME members on the front lines of the war against the coronavirus, Birkholz and his colleagues continue to put themselves and their loved ones at risk to keep their communities safe. They have worked long hours despite shortages in personal protective equipment and in environments where social distancing is virtually impossible.
"The reason I enlisted to serve in the military is the same reason I work in public safety," Birkholz said on the call. "I have always believed that what you do, and how you live your life, is more important than how much money you earn. Helping people through public service is how we get our satisfaction."
On the call, Birkholz was joined by U.S. Army Veteran Donna Pratt. McDonough said veterans across the country have been badly hurt by the pandemic and our elected officials must act now to provide them the relief they need.
"Laying off vets or cutting services our vets rely on like public health services would frankly be a betrayal by our elected officials," Birkholz concluded. "We can't let it happen. This pandemic isn't over. It's going to take a public service army to defeat it."