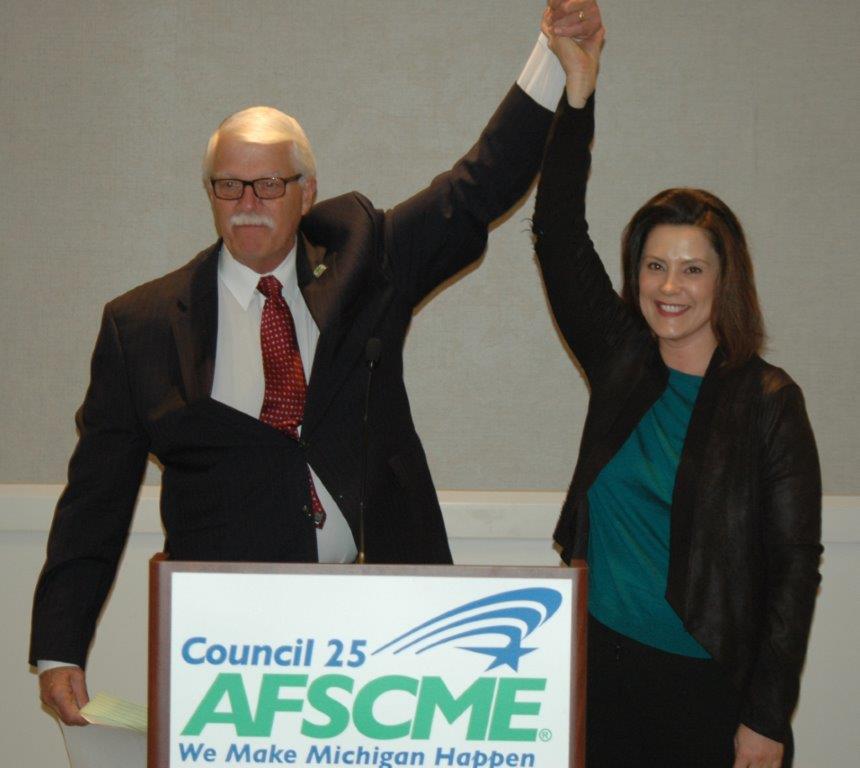 After being led for eight years by Gov. Rick Snyder, whom Fortune magazine called one of the world's most disappointing leaders, Michigan's public service workers have an opportunity this November to put a champion in their corner.
Earlier this month, AFSCME Council 25 announced its endorsement of Gretchen Whitmer for governor.
Whitmer is a former state lawmaker, a former prosecutor and a union member who has a long history of fighting for working families. As the state Senate Democratic Leader, she brokered the deal to expand Medicaid, which has given 630,000 Michiganders health care, and fought for paid family leave for all workers. Snyder, who can't seek a third term due to term limits, was a proponent of the state's anti-worker right-to-work law.
"We need a governor who respects public workers and their families, and we have that with Gretchen Whitmer," said Council 25 President Lawrence A. Roehrig. "She has proven time and time again that she will tirelessly fight every day for us in the face of all adversity. We need her voice and her work ethic as governor to reverse the damage done to the middle class in Michigan."
Council 25, which represents 50,000 public service workers and retirees, surveyed its members and held several town hall events before making the endorsement earlier this month.
"Gretchen's message and track record have really resonated with our members," Roehrig said. "Her opposition to right to work and work in expanding access to health care for Michigan workers is exactly what we need."
Whitmer said she's honored to receive Council 25's endorsement and vowed to stand with Michigan's public service workers.
These workers "haven't had a governor who's in their corner fighting for their wages, their retirement benefits, standing up to privatization, and protecting their right to collective bargaining," she said. "When we show up for one another's fights, we win, and I'm proud to have them in my corner."
The gubernatorial primary election for governor will be held on Aug. 7 and the general election is on Nov. 6. Nineteen candidates are vying to become Michigan's next governor.