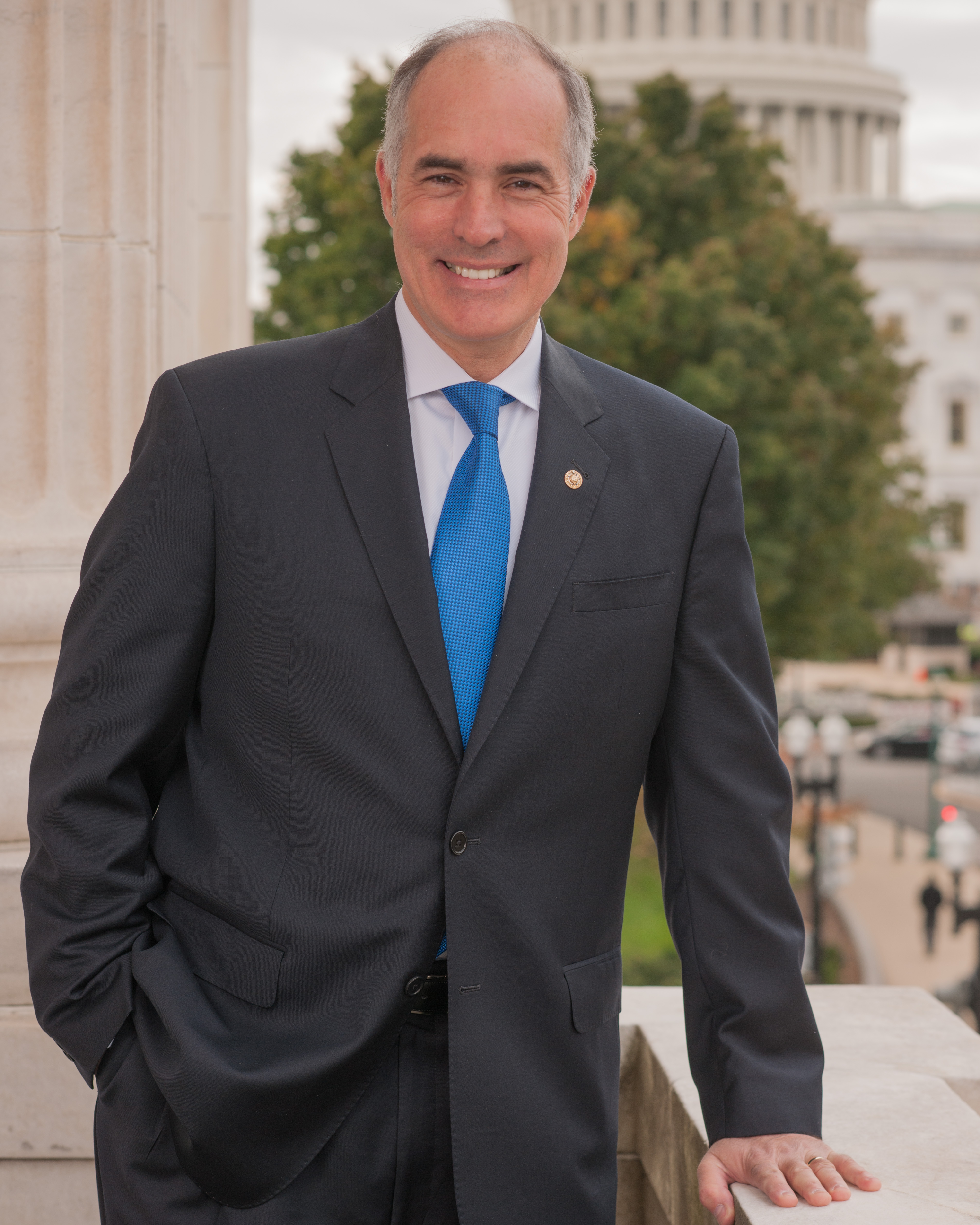 AFSCME President Lee Saunders and AFSCME member Yolande Hunte, a managed care nurse at a community health clinic in Philadelphia, joined Pennsylvania Sen. Bob Casey today in urging Senate Republicans to approve at least $1 trillion in federal aid to states, cities and towns.
The aid is vitally necessary for communities across America facing steep budget shortfalls as a result of the coronavirus pandemic. Unless the federal government acts now, states, cities and towns will find it increasingly difficult to continue to provide essential public services to their residents, including clean water, trash pickup and emergency medical care.
"The stakes have rarely been higher in our nation's history," Saunders said during a press call. "What hangs in the balance here is the health of Pennsylvanians and all Americans, the vitality of our communities and the strength of our local economies. Senator Casey, the 1.4 million members of AFSCME stand ready to get the job done."
Casey praised public service workers and AFSCME members – those often "at the front of the front lines" – and said support for state and local governments "has to be a central part of the bill we'll be considering," referring to the Senate bill currently in the early stages of being crafted. He praised the House-passed Heroes Act, which contains nearly $1 trillion in aid to states, cities and towns.
Casey added that 96% of municipalities across America anticipate budget shortfalls due to revenue decreases caused by the pandemic, and nearly 5 million public service jobs will be lost if nothing is done. The consequences could be disastrous for the essential public services that communities across the country rely on.
Hunte, who has been a managed care nurse at District Health Center 4 in Philadelphia for over 44 years, said federal aid is vitally important to support public service workers.
"Am I scared to come to work every day? Absolutely," said Hunte, a member of AFSCME Local 2187 (District Council 47) who is 64 and suffers from diabetes, hypertension and rheumatoid arthritis that requires her to be on immunosuppressants. "But first and foremost, I am a nurse. I can't stay home with the training and experience I have and not help the patients who need me."
"My co-workers and I, we are a family," she added. "We are risking our lives every single day on the front lines. We're not asking for our senators to join us. We're simply asking they give us the resources we need to save lives, beat this virus and safely reopen again."
Without aid to states, cities and towns, economists predict a prolonged depression, and say that every dollar invested in public services will yield $1.70 in economic activity. Business leaders, including the U.S. Chamber of Commerce, have called on Congress to pass aid. Eighty four percent of Americans support such aid. Governors and mayors of both parties have been calling for aid since March.