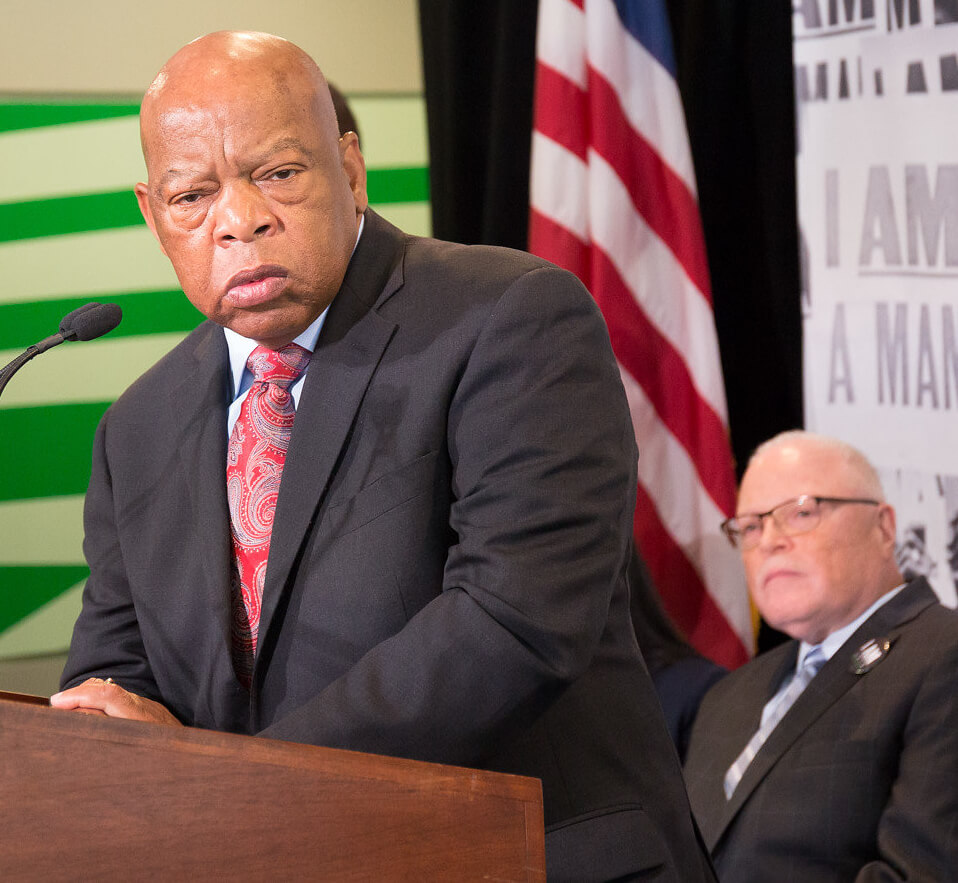 Launching a months-long commemoration of the life of Dr. Martin Luther King, Jr., and the 1968 sanitation workers' strike in Memphis, AFSCME Pres. Lee Saunders announced Tuesday that the union "will build a movement of dedicated activists who can continue the unfinished work of realizing Dr. King's dream."
Pres. Saunders noted that 2018 marks the 50th anniversary of the assassination of Dr. King and the cause for which the civil rights leader traveled to Tennessee, where he was gunned down by an assassin on April 4, 1968.
Dr. King was assassinated just one day after he delivered his "I've Been to the Mountaintop" speech in Memphis. He traveled there to address a rally supporting a strike by 1,300 sanitation workers represented by AFSCME Local 1733. Soon thereafter, the strikers – known by their iconic sign, "I Am A Man" – won their fight for dignity and respect on the job, an achievement that became an important milestone not only for AFSCME, but for the civil rights movement.
"To truly celebrate his life, to carry his values forward, to keep faith with everything he preached and practiced, we need to do more," Saunders said Tuesday to launch the "I AM 2018" campaign. "We need more than a commemoration; we need a call to action."
That's why, over the next year, AFSCME will hold a series of events, including "an extended campaign of grassroots education and mobilization," Saunders said at a news conference.