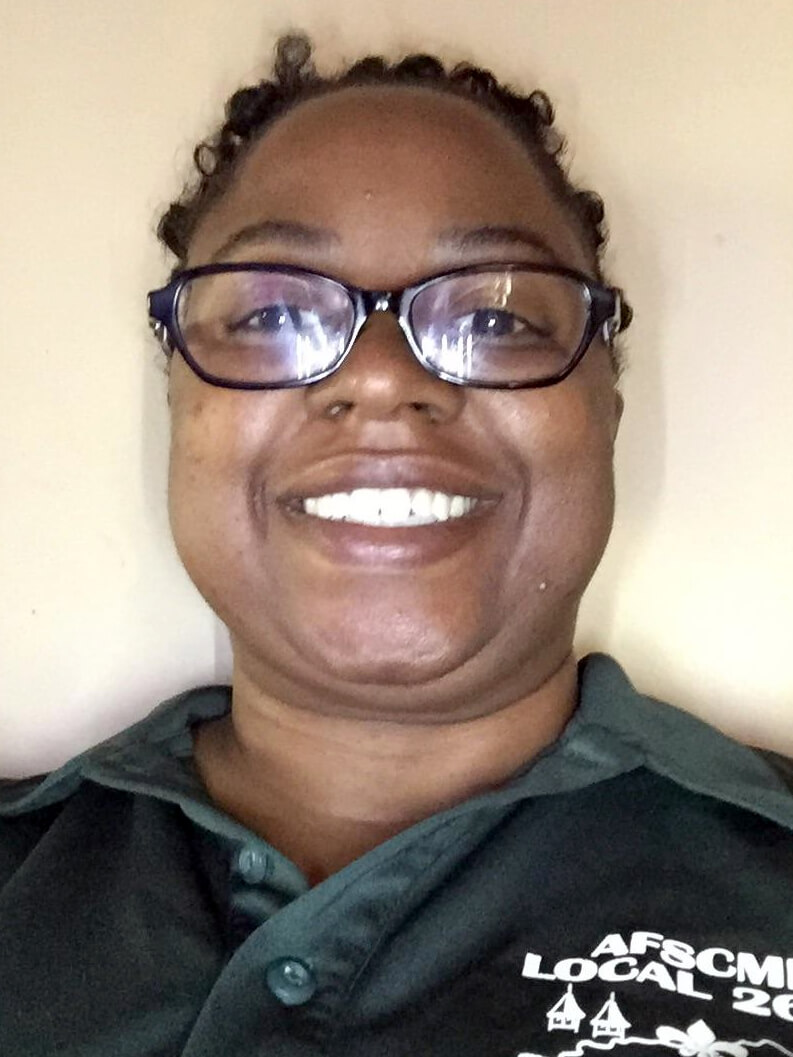 Determined not to let Kentucky Gov. Matt Bevin's anti-worker laws destroy their union, members of AFSCME Local 2629 have signed more than 700 workers on membership cards in just five short months. They then delivered those cards, which represent over 80 percent of the bargaining unit, to the Louisville Metro government by laying them all out on the bargaining table.
Kentucky's new right-to-work law prohibits extensions or renewals of existing "closed shop" contracts. With Local 2629's contract expiring at the end of this month, the situation was exacerbated by the requirement to have new authorization cards for every member covered by the new contract. They had to jump into action.
David Robertson, assistant director of AFSCME Council 962, attributes the success to a solid AFSCME Strong program.
"I'm convinced if we hadn't had a good AFSCME Strong program in place and running prior to this, the outcome would've been much different."
Saulette Davis, president of AFSCME Local 2629, couldn't agree more.
"I'm thankful for the AFSCME Strong initiative. Our local officers, stewards and member leaders know the importance of one-on-one conversations," said Davis. "Our awesome members are standing strong against right to work for less – we are standing up against anyone who is trying to attack working people and working families. We stand AFSCME Strong, and we want everyone to know, AFSCME never quits."