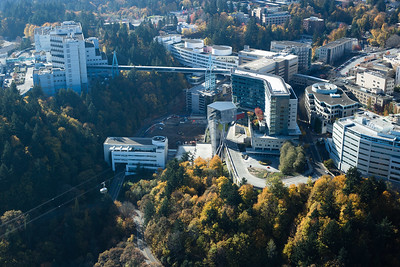 Thousands of Oregon AFSCME members who work for Oregon Health & Science University (OHSU) finally have a new, three-year contract.
Over the course of seven months of bargaining, members of Local 328 (Oregon AFSCME) grew so frustrated with OHSU management's intransigence that 93% of voting members authorized a strike if necessary.
The contract was ratified last month with 90.7% of the vote.
It provides a 17% pay raise over three years, as well as a $3,000 signing bonus for full-time employees, and a $1,500 signing bonus for part-time employees. In addition, workers now have access to paid bereavement leave and a new bank of paid well-being leave. The agreement also contains a new section on diversity, equity and inclusion (DEI) that defines discrimination and harassment, abusive imagery, sexual harassment, bullying and workplace violence, and outlines the process for resolving such matters.
For more details on the contract's provisions, go here.
In August, members of Local 328 voted to authorize a strike after months of negotiations in which OHSU management refused to acknowledge members' concerns. Through collective power and solidarity, members were able to win a strong contract.
"OHSU Local 328 members have sacrificed so much over the last three years, often saving lives at the expense of their own safety and well-being," said AFSCME Local 328 President Michael Stewart. "Our members came together and organized for a historic contract win that makes real and meaningful investments in our workplace, our lives, and our future."