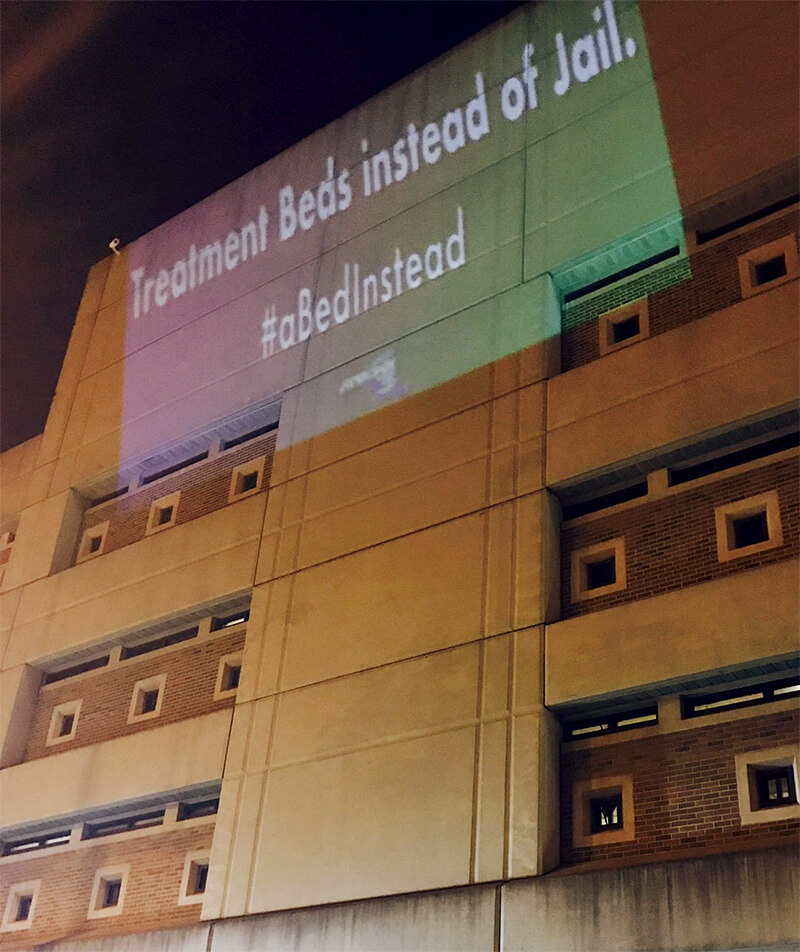 AFSCME Maryland is pushing hard to make sure mental health patients get the treatment they need instead of being forced to wait in jail for slots to open up in mental hospitals.
Understaffing at the hospitals is contributing to what AFSCME Council 3 Pres. Patrick Moran describes as a public health crisis.
Over the last decade, the number of positions within the Maryland Department of Health has steadily dropped, making it difficult for the remaining staff to handle the workload. That, coupled with too few beds in mental health facilities, is shortchanging the mentally ill population throughout the state.
"The state's inaction has caused seriously ill and clearly incompetent defendants to be wrongfully confined in jail instead of receiving the treatment they need in state hospitals," Moran told WBAL-TV in Baltimore.
Deep Staffing Cuts
Between fiscal years 2009 and 2010, the number of positions was cut by 9 percent. Cuts returned the next fiscal year – between 2011 and this year, there was an additional 6-percent reduction.
"I have co-workers who sometimes work 112 to 120 hours of overtime in just one pay period," said Derrick Green, who works security at Clifton T. Perkins Hospital in Jessup.
Alarmed by how these cuts have affected employee safety, created massive overtime expenses and led to lack of adequate treatment for the patients, Council 3 began a campaign to pressure Gov. Larry Hogan to, first, open up more beds in Maryland's mental health hospitals.
According to defense attorneys interviewed by WBAL-TV, as of Sept. 5, 2017, there were about 60 people in jail waiting for mental health beds.
"Usually, they have been off their medication, so all of their symptoms are very acute," said Stephanie Reid, a social worker. "It's just like having a broken ankle and continuing to walk around on it. It's just going to get worse and worse and worse."
More Beds Being Added
However, thanks to AFSCME Council 3's persistence, the state health department has decided to add 40 beds at Clifford T. Perkins Hospital and the Eastern Shore Hospital Center in Cambridge.
The state Health Department is under a court order to open up space in mental hospitals.
AFSCME Maryland is far from being done with its campaign.
"We will continue to pressure Governor Hogan and the health department to fill vacancies in these facilities, ensuring there are enough workers on staff to care for mental health patients," Council 3 said in a September 20 Facebook post.
On-The-Job Violence on the Rise
Understaffing is just one problem facing AFSCME-represented employees at Maryland's mental hospitals. On-the-job violence is another accelerating trend.
As the Baltimore Sun reported this month, there's been a "spike in assaults on employees at Spring Grove Hospital Center in Catonsville," the state's largest psychiatric hospital. The newspaper reported that there have been 68 assaults on staff at the hospital from January to June of this year – the highest number of attacks in any six-month period dating back to July 2014.
"No more excuses, Gov. Larry Hogan. Where is your plan? How will you make state hospitals safer for patients and staff?" Council 3 asked in an Oct. 15 Facebook post.