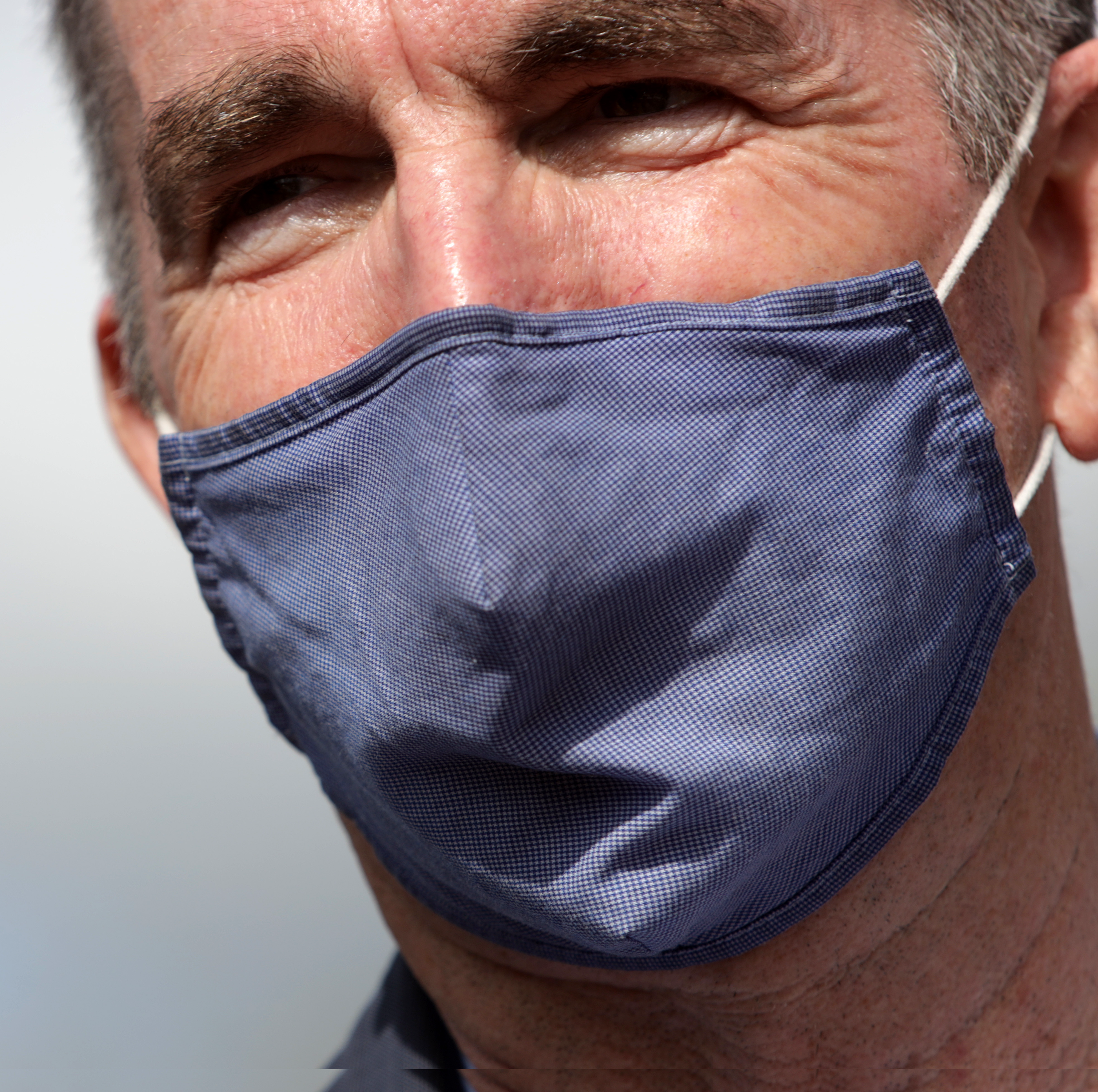 Virginia has adopted tough new COVID-19 safety standards, and AFSCME members throughout the commonwealth helped make that a reality.
The Virginia Safety and Health Codes Board, which establishes and enforces the Virginia Occupational Safety and Health (VOSH) regulations and standards, last summer issued its first-in-the-nation temporary COVID-19 safety workplace standards.
Last Friday, Gov. Ralph Northam made those temporary safety standards permanent, a crucial step in protecting workers from the deadly disease caused by the coronavirus. The permanent standard takes effect on Wednesday.
AFSCME Virginia members are proud of the role they played in developing these stringent standards. They used their voices to fight to get permanent COVID-19 safety standards adopted, ensuring that they can continue to serve their communities while mitigating the threat of the virus to themselves and their families.
Anthony Pistone, an employee with Arlington County Department of Environmental Services, wrote to VOSH, urging the agency to adopt the standards, and pushed to make them permanent.
"Strong enforcement mechanisms will mean more compliance," Pistone said. "Virginia has shown leadership being first in the nation to enact these temporary emergency standards, and the commonwealth will continue to lead by making the standards permanent."
Under the standards, worksites are classified as high, medium and low exposure risk. Employers must create workplace infection protection programs and train workers on how to comply. In addition, the standards set mandates for on-the-job social distancing, cleaning and wearing of face masks.
Diana Reynoso, an Alexandria City employee, described how invaluable these standards have been in her workplace.
"When fingerprinting, we must be less than 6 feet from the person, touching the person's hand to make sure we capture their fingerprints. Although this is no longer my duty, I still worry about my co-workers who have this task, which puts them at a higher risk for COVID-19 exposure," Reynoso said. "These permanent safety requirements are necessary for our communities and for our families."
VOSH's temporary standards took effect in July 2020. Members of AFSCME District Council 20, AFSCME's Education Department and AFSCME Virginia held a one-day session to train city, county and commonwealth employees on the temporary standards. Additional training and educational opportunities are planned to boost safety and care for public service employees throughout Virginia.
"The VOSH training provided by our union is an excellent tool for educating ourselves about the threat posed by the COVID-19 pandemic and how to maintain safe and healthy work environments," said Luis Velez Sr., a construction management specialist in Arlington County. "Armed with this information, I feel better equipped to take an active role in promoting workplace safety and ensuring that our management remains accountable."