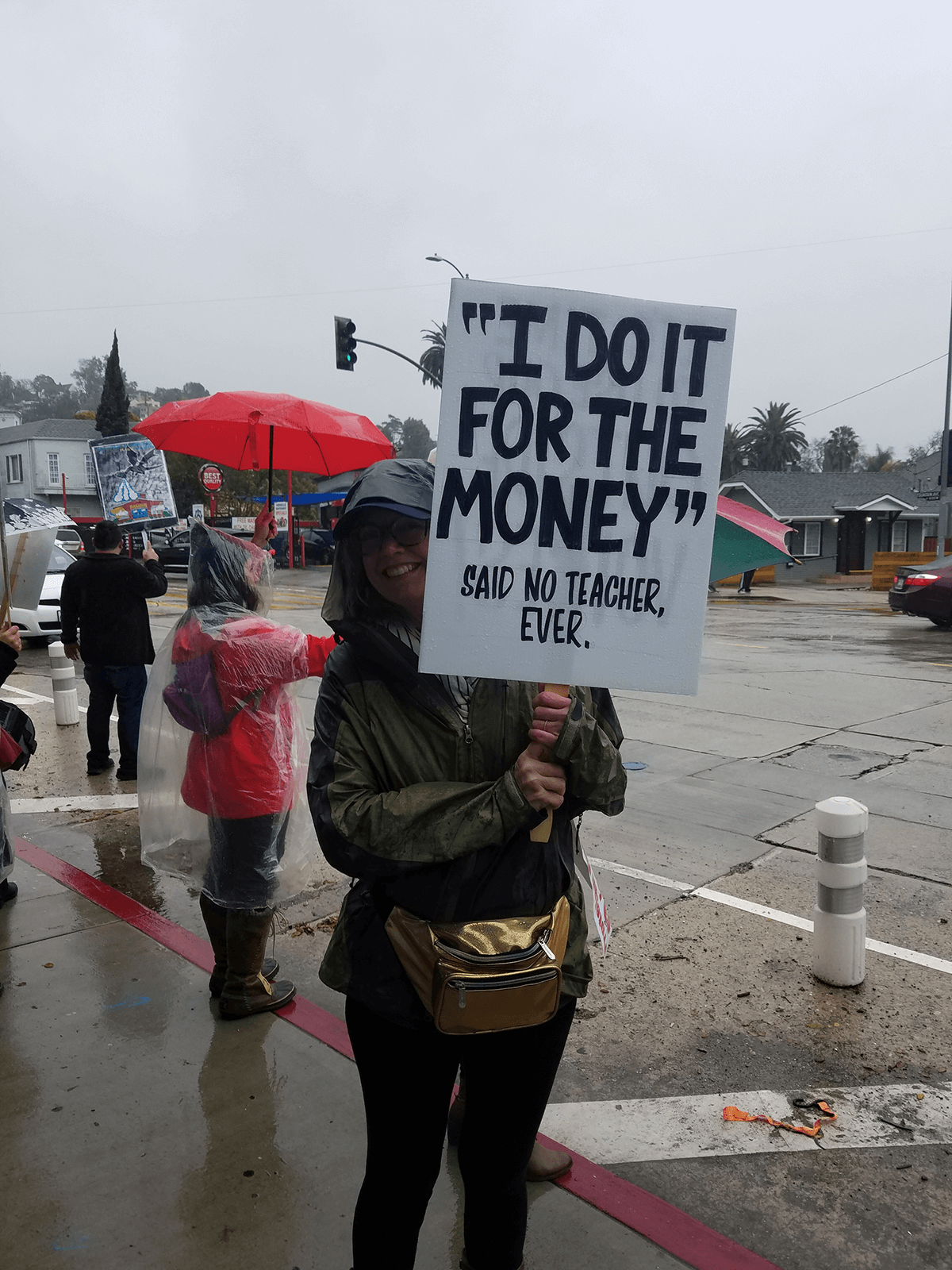 AFSCME members are joining the picket line in support of their sisters and brothers in public service – striking teachers in Los Angeles. The teachers, members of United Teachers Los Angeles (UTLA), are standing up for high-quality education in their city, demanding, among other things, adequate class sizes, necessary support staff and fair pay.
Jess Mangubat, a registered nurse who is a member of United Nurses Associations of California/Union of Health Care Professionals (UNAC/UHCP), an AFSCME affiliate, said he joined the teachers on the picket line because "their fight is my fight."
"The working conditions of our teachers impact our children's future," he said. "As a nurse, I know firsthand that staffing affects quality of care. It's a no-brainer that the number of students in a class can make a huge difference in a student's education. I stand with the teachers as they continue to push for better schools."
Monica De Leon, a hospital unit service coordinator at University of California-Irvine Medical Center and a member of AFSCME Local 3299, said she remembers the last teachers' strike in Los Angeles.
"As a graduate of the Los Angeles Unified School district and a young student who witnessed the last strike 30 years ago, it was a very moving and historic moment to be able to join the teachers in solidarity alongside my own brothers and sisters from AFSCME 3299," De Leon said. "We know firsthand the sacrifice a strike is on our families and students, but know it's all worth it in the end."
View this post on Instagram