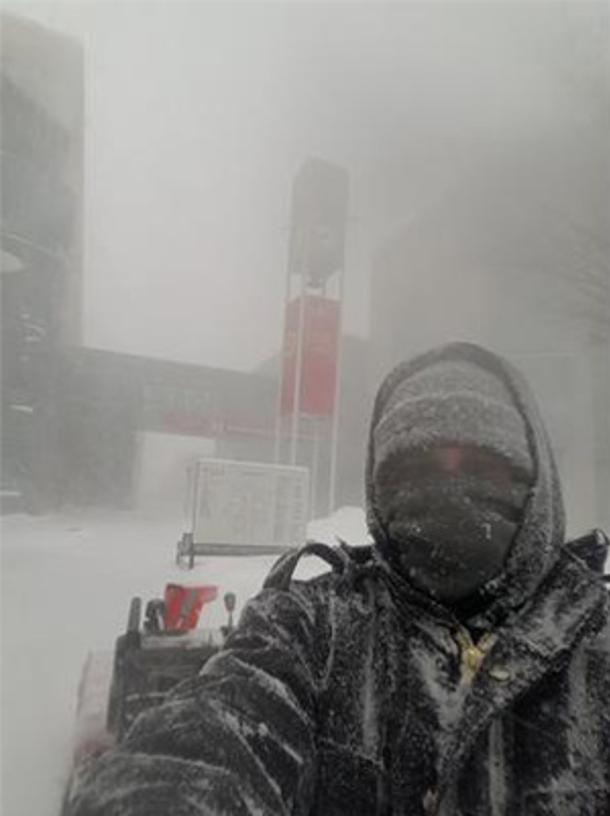 Snowzilla, the historic blizzard officially known as Jonas that buried the East Coast for days, breaking numerous records as well as causing at least 48 deaths, put public service workers and emergency responders to the test. Many were AFSCME members, who proved again that when it comes to serving their communities, we never quit.
In New York, Baltimore, Pennsylvania and other cities dedicated public employees braved the elements to ensure that their communities would return to normal as soon as possible. AFSCME members toughed it out to make sure the rest of us were safe and able to return to our jobs, get to our grocery stores and medical appointments, and take our children to school with the least amount of trouble and the maximum amount of safety.
"No matter the cause of emergency – whether manmade or by Mother Nature – our dedicated members are here," said DC 37 Exec. Dir. Henry Garrido. "They make personal sacrifices to keep New Yorkers safe. They are the engine that makes our city run."
While Boston received less of a blow from Jonas, AFSCME members there were ready to help where needed – even if that meant driving down to Baltimore to help out. Nine members of City of Boston Locals 804 and 445 (AFSCME Council 93) helped residents of the Charm City dig out after the City of Boston loaned it a pair of giant snow blowers, The Baltimore Sun reported, as a way of saying thanks for help it received from other states last winter.
In New Jersey, members of AFSCME Council 52, in North Jersey, were photographed plowing, salting, shoveling and cleaning up schools, campuses and roads throughout the state.
There is no way that we can list all the AFSCME locals whose members were essential in getting through this historic storm, which The Washington Post called a "blizzard for the ages." But we can thank them all for a job well done, under the most trying of circumstances.