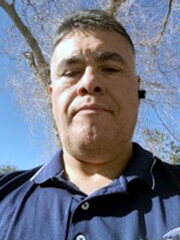 Earlier this month, members of AFSCME Council 18 ratified a historic contract with the State of New Mexico, celebrating several hard-earned victories as the 2022 state legislative session ended. 
Working closely with the Governor Michelle Lujan Grisham, her administration and their legislative allies, AFSCME Council 18 members were able to help reach a contract that not only invests in New Mexico but addresses long-standing issues that are critical to union members.
"This is the best compensation package state employees have received and it is all because of our union," said Fred Garcia, President of AFSCME Local 3320, and a member of the Council 18 bargaining team. "We bargained with the state and worked with legislators to secure significant funding in the budget. This is what union power looks like."
AFSCME Council 18 members successfully negotiated the strongest set of raises in state history, with a $15/hour minimum wage for all state employees, robust funding to address compaction and even 4% for higher-paid workers. AFSCME members also secured sufficient funding with flexible language to implement the agreement, and they worked with their legislative allies and the administration to add a 3% across-the-board raise for all state employees to be implemented for the last quarter of fiscal year 2022.
In even-numbered years, the New Mexico legislature meets for a short, 30-day session, with a primary focus on the budget. Any item that is ruled as consequential to the budget, however, such as tax and pension policies, may be introduced, as well as anything placed on the docket by the administration.