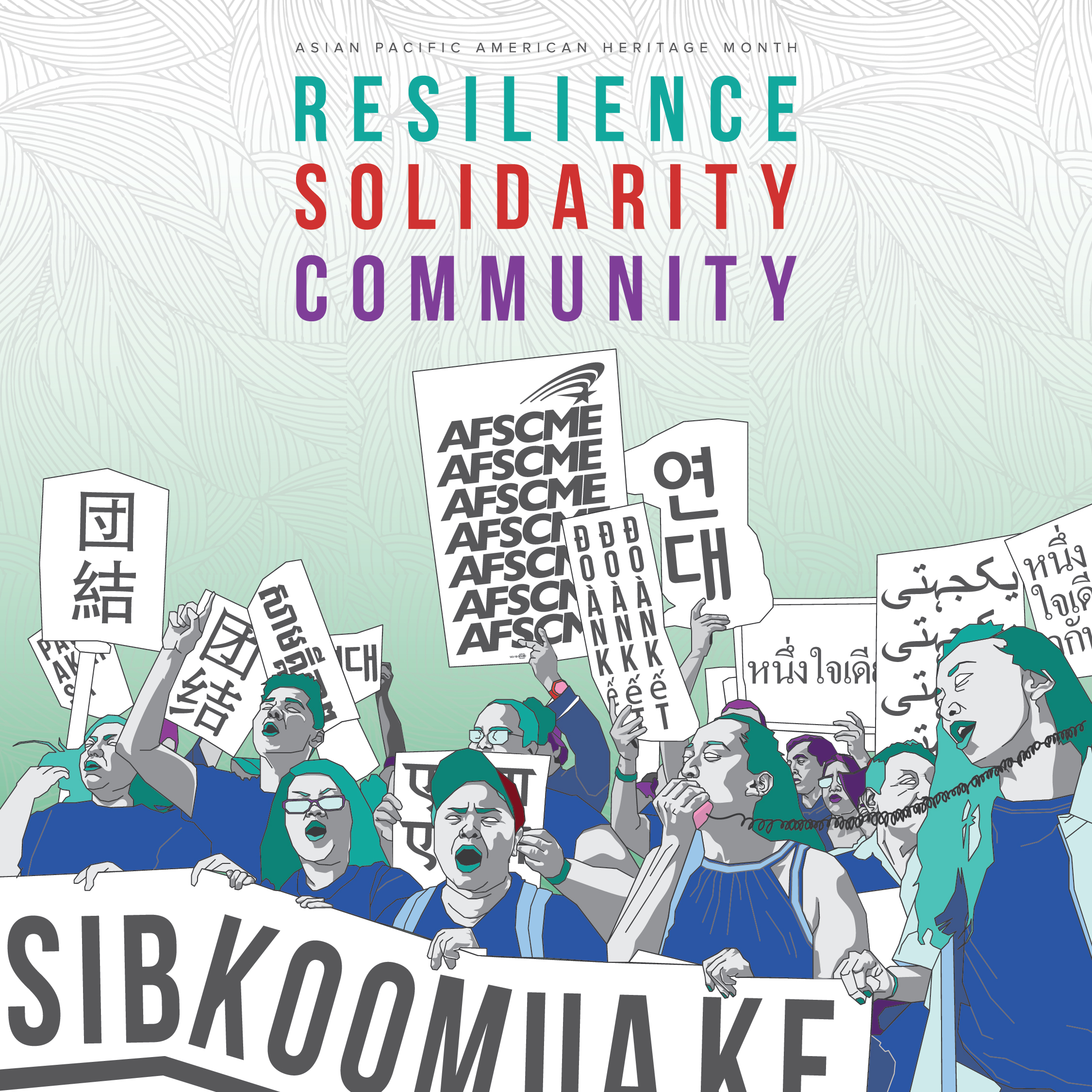 AFSCME is celebrating Asian Pacific American Heritage Month (APAHM), when we pay tribute to the generations of Asian and Pacific Islanders who have enriched our country's history and contribute to its future success.
As part of our celebration this year, we were joined at AFSCME International in Washington, D.C., by three Asian American leaders who are making a difference in the labor movement.
They were Monica Thammarath, national president of the Asian Pacific American Labor Alliance (APALA); Lisa Pau, associate general counsel of the Laborers' International Union of North America (LiUNA); and AFSCME's own Jillian Matundan, director of conference and travel services and APALA D.C.'s co-chapter president.
The discussion centered around Asian Pacific American participation in the labor movement – how to fight the stereotypes that divide us and make the most of our differences, how to overcome the institutional barriers that get in the way of organizing such a diverse group of workers, and ultimately how unions can best engage with this rapidly growing workforce.
The panelists emphasized the removal of institutional barriers to create a more diverse workplace, a more robust democracy and a more vibrant labor movement. They also urged people to acknowledge their differences and still build political power together, and encouraged workers to have one-on-one conversations with their co-workers like AFSCME has been doing through its AFSCME Strong campaign.