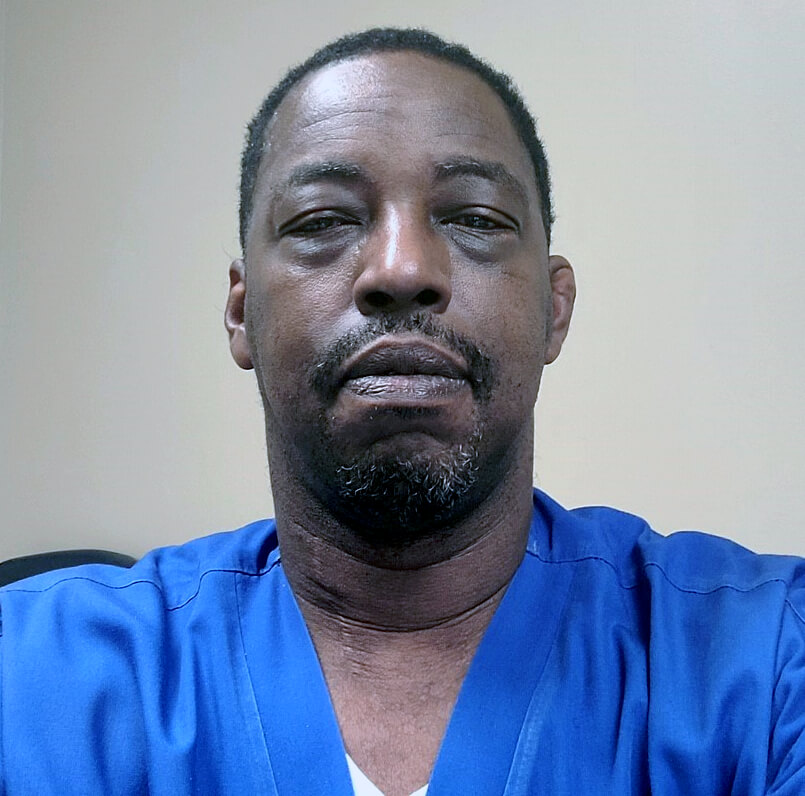 A respiratory therapist at UF Health Jacksonville and member of AFSCME Florida Council 79 joined lawmakers on Wednesday at a listening session of the House Committee on Ways and Means to talk about the challenges he has faced during the COVID-19 pandemic.  
Ramon Williams, one of about ten workers from across the country who participated in the virtual session, said respiratory therapists like himself are "at the tip of the spear on the pandemic front line."
"I don't want you to experience what my coworkers and I have been going through since March," he said. "Nobody should go through this emotional pain, this overwhelming sense of loss, this unending stress. I want you to wear a mask and take this seriously."
Workers across the nation have faced innumerable challenges since the pandemic began, and public service workers are no exception. That's why AFSCME members have been calling on the federal government to fund the front lines, because we cannot overcome the current public health and economic crises unless states, cities, towns and schools can continue to provide essential public services.
Williams said he and his coworkers were able to stand up for themselves through their AFSCME union contract.
"We were able to get personal protective equipment to be more available to all workers, not just those in COVID-19 sections," he said. "And when staff are infected or exposed at work, we make sure time spent in quarantine is not deducted from their personal time."
But the worst of the pandemic may be yet to come. In many parts of the country, hospitals are struggling to find inpatient and ICU beds for COVID-19 patients.
"The situation in Jacksonville is so bad we've converted multiple spaces to handle COVID-19 patients," Williams said. "While this has helped increase capacity, it can't stop the overwhelming number of cases."
Like many essential workers who are on the front lines of the war against the virus, Williams has continued to work despite the risk to him and his family. He lives with his two elderly parents, which means, he said, "When I come home from work, I risk bringing the disease to two high-risk people I love."
Yet he is committed to doing the best job he can from the moment he walks through the hospital door to the moment he leaves, he said.
"The most heartbreaking thing for me—and it still gets to me—is we are doing it without the help of our elected officials locally or nationally," he added.
Congress has for too long refused to pass necessary support for states, cities, towns and schools. As a result, some 1.3 million public service workers in communities across the country, including many essential workers, have lost their jobs. Many more have put their lives and those of their loved ones at risk to serve their communities.
The listening session was hosted by Ways and Means Committee Chairman Richard E. Neal (D-MA), who said front-line workers are overwhelmed and people across the country "desperately need solutions."
"It is more important than ever that we take action," he added.