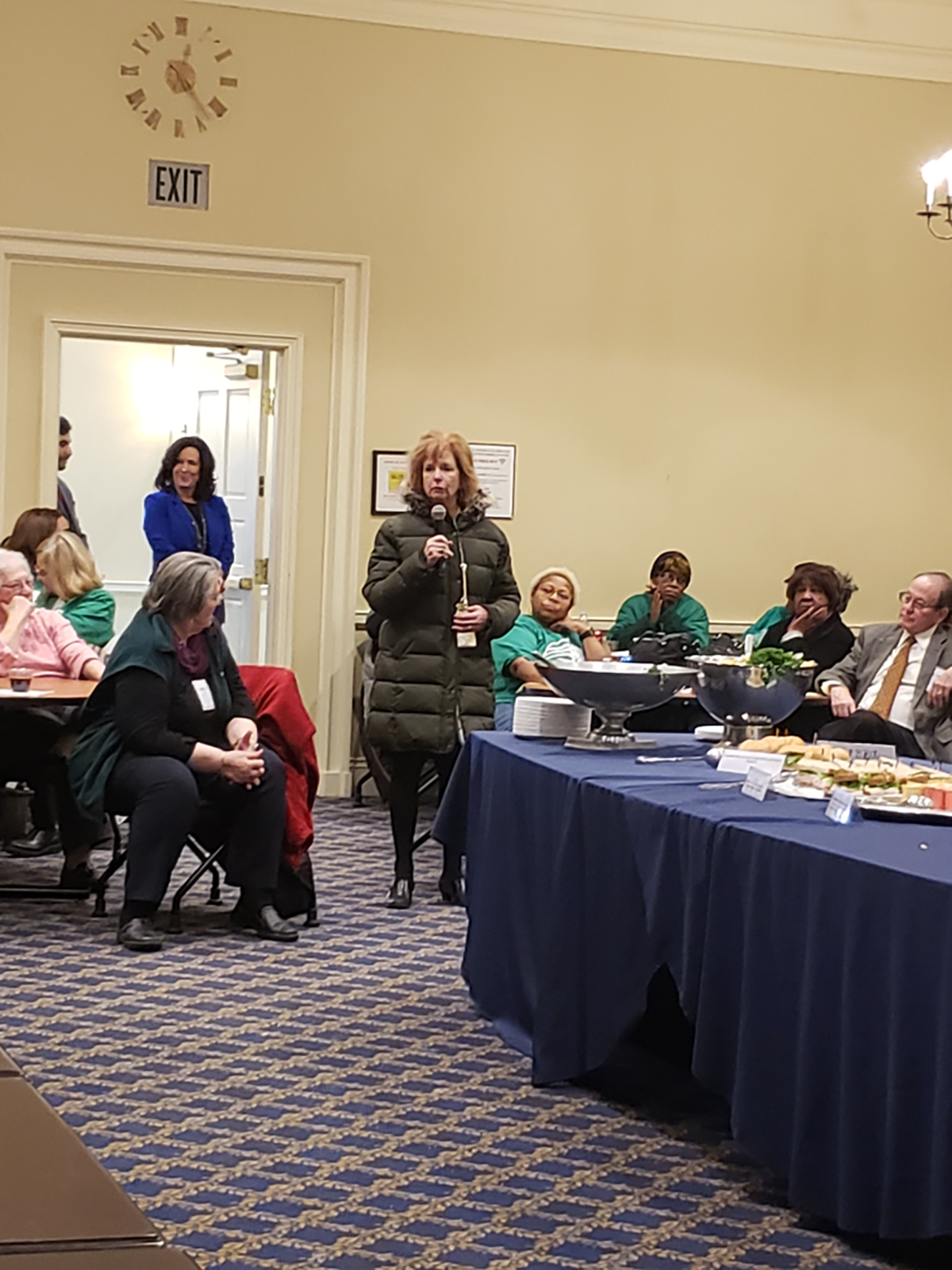 Dozens of AFSCME retirees from across Maryland took their fight to Annapolis recently to reinstate their prescription drug benefit, which could be eliminated in 2020 without legislative action.
Upon arrival, members of Maryland AFSCME Retirees Chapter 1 shared their stories with over 60 legislators, including state Sen. Kathy Klausmeier, sponsor of Senate Bill 193. This bill would maintain prescription drug benefits for retired state workers.
Introduced with 100 percent of the Senate listed as co-sponsors, the legislation has a companion in the Maryland House of Delegates – House Bill 98. Introduced by Delegate Eric Bromwell, it has 56 co-sponsors from both sides of the isle. The Maryland Retirees are now working to broaden support for the Bromwell bill in the House of Delegates.
"We were elated that Senator Klausmeier and the rest of the Senate are taking action to protect our benefits, but this is the first step and we've got more work to do," said Ida Ward, president, Maryland AFSCME Retirees Chapter 1. "Retired state workers earned this benefit through years of public service. We often traded higher pay for benefits. The bipartisan list of co-sponsors in Delegate Bromwell's bill gives us hope that the legislature will do the right thing and not force retired state workers to pay more for their prescriptions."
Late last year, a federal court blocked the Hogan administration from removing retired Maryland state employees from the state's prescription drug coverage and forcing them onto Medicare part D.
As retiree and working members of AFSCME Councils 3 and 67 have done for more than a year, they vow to continue the fight through weekly lobbying of the legislature on Wednesdays until the Klausmeier-Bromwell legislation is passed and signed into law.
"There is too much at stake if we don't," said Ward. "The bottom line is that this elimination of benefits would be unaffordable to some retirees and confusing to many. Particularly vulnerable would be those taking very expensive medicine for cancer and other life-threatening diseases and those who are no longer able to make health care decisions for themselves."