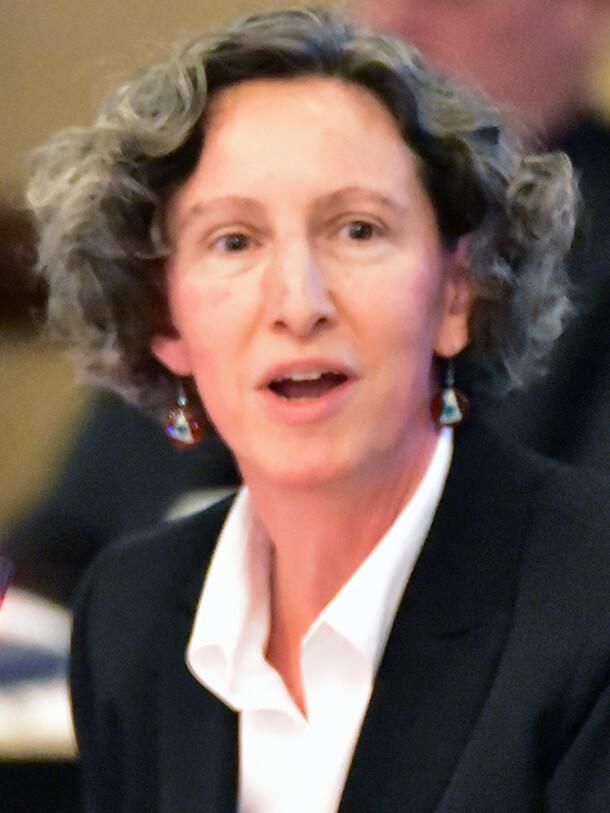 AFSCME Sec.-Treas. Elissa McBride today called President Donald Trump's budget priorities "an attack on public services and working families," adding that they are "unprecedented in their austerity and cruelty."
In a conference call with reporters, McBride also warned against the policy riders that extremists in Congress are demanding. Policy riders are ideological proposals that are tacked onto pieces of must-pass legislation like the upcoming funding bill required to prevent a government shutdown. The government shutdown of 2013, which was devastating for public service workers and our communities, was the direct result of "poison pill" policy riders.
This year's riders may include attempts to:
Undermine the rights of workers to organize in a union and bargain collectively for fair pay, decent benefits and safe workplaces;
Repeal the new overtime rule, which gives millions of people the time-and-a-half pay they've earned for the extra hours they've worked;
Block an Obama administration regulation requiring financial advisers to act in their clients' best interests;
Roll back the OSHA standard protecting workers in construction and other industries from inhaling deadly levels of silica dust.
AFSCME has been highly critical of Trump's budget proposal. In a statement immediately after it was made public, AFSCME Pres. Lee Saunders said "this budget will prove devastating to state budgets and the vital public services our communities depend on."
At today's press event, McBride was joined by representatives from Public Citizen, Center for American Progress, and Planned Parenthood, among other community allies, as well as Rep. Rosa DeLauro, D-Conn.
"We never quit on our communities," McBride said, referring to the 1.6 million public workers AFSCME represents across the country. "But less than 100 days in, the Trump administration has already quit on those communities."
"Instead of holding the budget hostage to a right-wing agenda," she said, "it's time to pass a clean bill that invests in public services and working families."