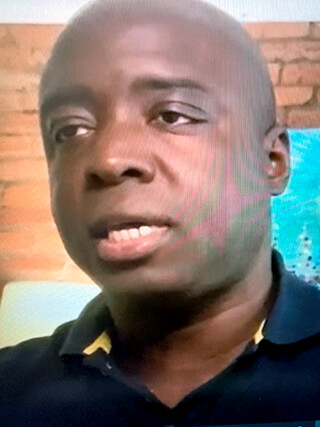 There were two messages that sounded loud and clear during AFSCME's Pride Month virtual panel discussion on Wednesday.
The first was that labor rights and LGBTQ rights are inextricably linked. The second was the need for federal legislation outlawing discrimination against the LGBTQ community.
The linkage between labor and LGBTQ rights was a dominant theme in the remarks by President Lee Saunders, who opened the hourlong discussion, as well as the two guest speakers, Ben Needham, the director of strategic initiatives for the Human Rights Campaign (who worked for AFSCME previously) and Josette Jaramillo, the president of the Colorado AFL-CIO and a member of AFSCME Local 1335 (Council 18).
Saunders began with a firm promise: "As long as I am president of this union, we will continue to be on the front lines of [the LGBTQ fight.] At AFSCME, we believe workers' rights and LGBTQ rights are one and the same. It's not just a shared struggle; it's the same struggle – for freedom and equality, for dignity and humanity."
Saunders also offered some historical context highlighting how AFSCME has fought to protect the rights of LGBTQ union members: in 1974, when two AFSCME locals – one in Ann Arbor, Michigan, and another in Seattle – bargained contracts that specifically included non-discrimination provisions based on sexual orientation; later, when DC 37 led the charge to secure domestic partner benefits for all municipal employees in New York City; and up through today, as AFSCME partners with AFT and SEIU to form the Labor for Equality Council, dedicated specifically to passing the Equality Act.
"For many decades, absent any state and federal laws on the books," said Saunders, "it was membership in a union and coverage by an inclusive collective bargaining agreement that was the only protection many LGBTQ people had."
Both Needham and Jaramillo shared their thoughts on how the fight for labor and LGBTQ rights mirror and reinforce one another. They also discussed how working in the labor movement has informed their involvement as LGBTQ activists.