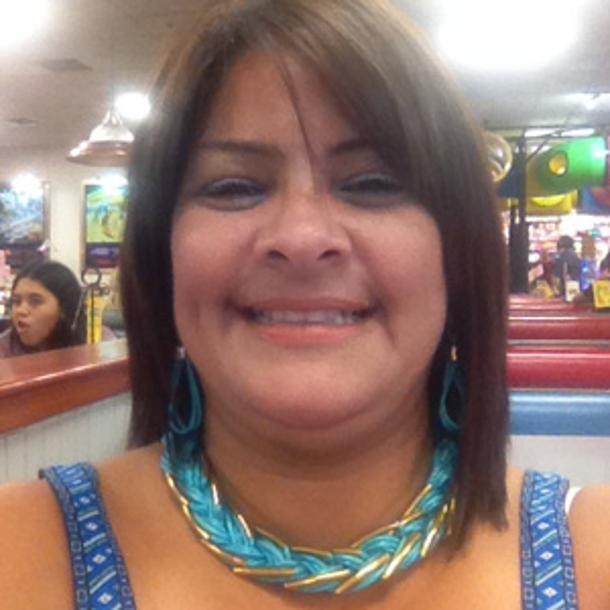 Aida Díaz is an administrative assistant in Puerto Rico's Department of Transportation and Public Works, and a member of AFSCME Local 3889 (Council 95). Over the past few years, she has become so involved in her union's work that her 12-year-old daughter, who sometimes accompanies her to workers' meetings, "is practically a union leader herself."
Díaz, who has been a member of Servidores Públicos Unidos de Puerto Rico (SPUPR/AFSCME Council 95) for six years, didn't always have the desire to be active in her union. She didn't know she had leadership potential.
"At first I didn't want to be involved in the union at all," she says. "But it was my colleagues who saw in me that I had a way of communicating, a way of being a leader, and they approached and said: 'You have to be our shop steward.' I said, 'No, I don't know anything about that.' But they insisted and I accepted."
That was just the beginning. Once Díaz began to learn more about her union's work, she became a passionate activist.
"Being a delegate for my co-workers helped me learn more about what the union is and what the rights of workers are," she says. "I participated in AFSCME workshops, I went to AFSCME conventions. That helped me become a leader not just in name but in action."
Díaz was among other AFSCME members in Puerto Rico who participated in the AFSCME Strong training in Spanish. Though in a different language, its content and practice exercises were the same. Díaz says the training helped her communicate more effectively with her co-workers and train others in the same skills. She had never participated in an activity like it and found it very useful.
"I was able to have effective conversations with every person in my workplace," she says. "And when I talked to them about what the union is and what we can do together, it's like they have a renewed interest in the union. I was also able to get to know my group better and create mutual trust."
Díaz says all of her co-workers signed recommitment cards, and now she is working on reaching workers in other worksites and departments.
"We have to continue to teach others the skills of one-on-one conversation," Díaz says. "And we have to practice those skills daily. Every single day I try to find an opportunity to talk to at least one person about what's going on in our union."