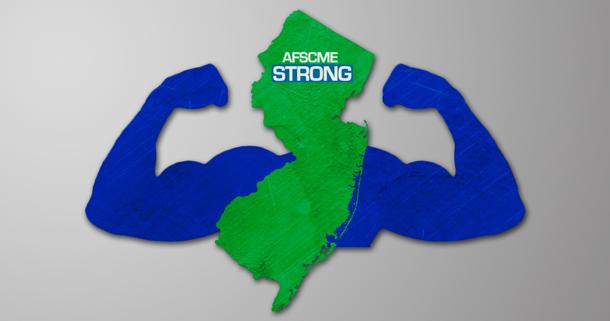 Workers from five New Jersey Council 52 locals welcomed the New Year by getting strong-er, participating in an AFSCME Strong training on Jan. 9 in Passaic County. Half of them also signed up as PEOPLE MVPs.
Though small in size – 14 participants – the training was big on energy. And since then, participants have had hundreds of conversations with their co-workers, getting 200 of them to recommit to their union.
Lakishia Hamm, a dietary worker at Preakness Healthcare Center and the acting president of Local 2273, said the training made participants "aware of the challenges ahead, of what the union stands for and what we're capable of doing together."
"It was an excellent training," she said.
Bob DeVirgilio, director of fire and safety for Passaic County and president of Local 2522, said it was important for his union to go in the direction of AFSCME Strong.
"In my local every single member has joined AFSCME Strong," he said. "In New Jersey, under Governor Christie, he's out to destroy us, that's his goal. So it's important we work together and stay together. AFSCME Strong is about staying together and working together."