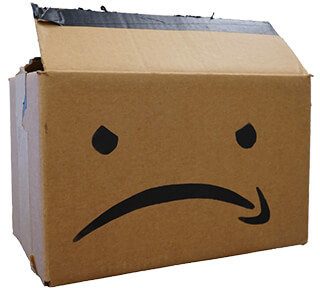 Since the founding of Amazon in 1995, workers at the online retailer have sought a voice on the job through the power of a union. Time and again, they have encountered stiff opposition from their employer.
Although many Amazon workers in Europe are unionized, none in the United States can make the same claim.
But that may be about to change.
Nearly 6,000 workers at an Amazon warehouse in Bessemer, Alabama, are voting by mail on whether to join the Retail, Wholesale and Department Store Union (RWDSU). The results of the balloting are expected at the end of March.
Some 85% of the workers are Black, which means, as many have pointed out, that their struggle to form a union is about more than workers' rights – it's also about racial justice.
AFSCME strongly supports Amazon workers trying to unionize for the same reason we believe every worker in America should have the freedom to form a union. Building power through a union makes a difference: It leads to higher pay, better health care, a more secure retirement, safer working conditions and more.
We call it the union difference, and most Americans agree.
Although less than 11% of American workers were members of unions in 2020, according to the latest report on union membership by the federal Bureau of Labor Statistics, some 65% of Americans approve of unions, according to a 2020 Gallup poll.
What's more, nearly half of non-unionized workers – 48% – would join a union if given the chance to do so, by far the highest percentage in several decades, according to a 2017 poll.
So, why aren't more workers unionized? Because wealthy special interests spend a lot of money in statehouses across the country to make it harder for workers to form strong unions.
The result is greater inequality. In 2018, when Amazon raised its minimum wage to $15 an hour, CEO Jeff Bezos – the world's richest person – made nearly $4.5 million an hour. That's nearly 300,000 times more than an Amazon worker.
Amazon workers deserve a strong union. Those in Alabama currently voting 'yes' are fed up with being treated like robots. They want to negotiate higher pay and more breaks and prevent the company from firing workers unfairly.
The union difference is simple: Union members win, earn more money, have access to better health care and are more likely to retire with a pension.
Not only that, but as union members we are better trained and have workplaces with higher safety standards. And for public service workers, joining a union like AFSCME means we are more likely to have the resources we need to serve our communities.
It's time for Amazon workers to have a voice on the job. It's time for every worker in America to experience the union difference for themselves.