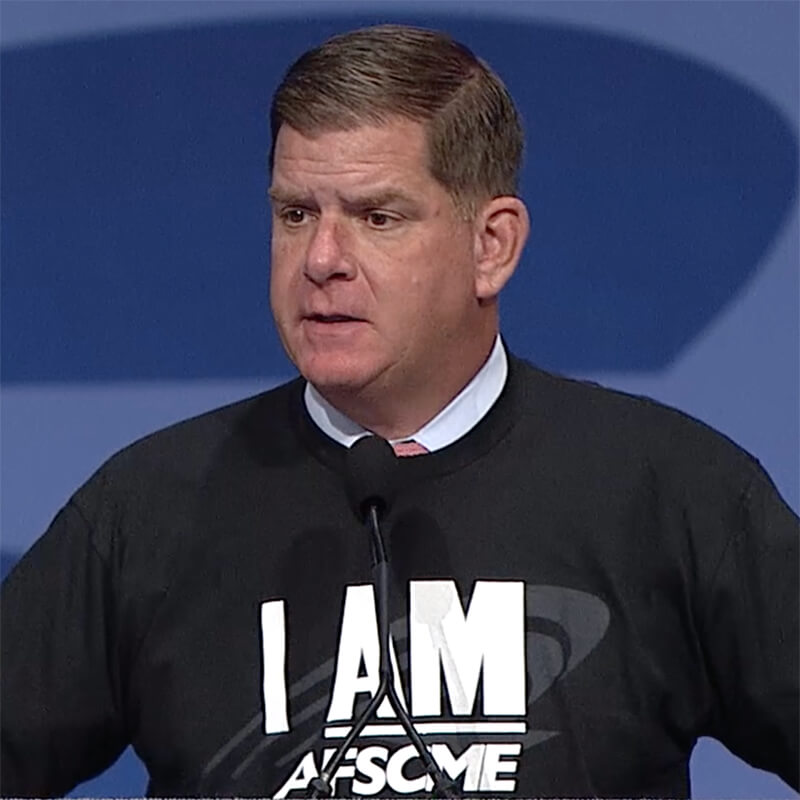 With the election of President-elect Joe Biden and Vice President-elect Kamala Harris, working families will not only have allies in the White House, but an administration that will be far friendlier to labor than the departing Trump administration.
Whoever becomes the next labor secretary is sure to represent workers' interests in ways the country didn't see with the current labor secretary, Eugene Scalia. The next labor secretary will shape the lives of America's workers within an administration focused on protecting, empowering and expanding the rights of working families.
Among the potential candidates for labor secretary is one who comes with a strong pro-labor background – Boston Mayor Marty Walsh.
AFSCME and other unions, including the American Federation of Teachers, are backing Walsh for the job. Richard Trumka, president of the AFL-CIO, has also voiced support for Walsh.
"Marty cut his teeth in the labor movement. He is a card-carrying union member who has executive experience running a large city," said AFSCME President Lee Saunders. "There's no doubt he'd be a high profile and passionate fighter for workers' rights and that is why AFSCME backs him for secretary of labor."
Walsh spoke at AFSCME's 43rd International Convention in Boston, in 2018. There, months after an anti-worker decision in the Janus v. AFSCME case, Walsh issued a call for unity, a rejection of our country's divisiveness.
"We are seeing a war on working people, on our families and on our communities by dividing the American worker against each other in every possible way," Walsh said back then. "Together, we have the power to reject inequality and division. I stand with you each step of the way."
Walsh followed his father as a tradesman, joining Boston's Laborers Local 223. Later, he went on to head the Building and Construction Trades Council in Boston from 2011 to 2013. He was elected Boston's mayor in 2013 and was reelected in 2017.