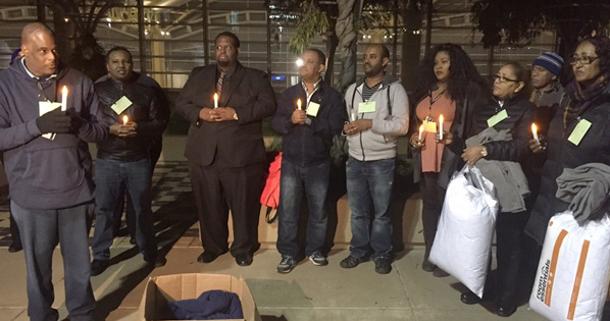 Airport workers in the Washington, DC area, as well as Los Angeles, Boston and other cities are rightfully protesting and raising their voices to demand wage raises and better working conditions.
Some wheelchair attendants, baggage carriers and others who work at Ronald Reagan and Dulles airports earn as little as $6.75 an hour. Although the Metropolitan Washington Airports Authority implements a living wage policy that applies to many airport workers, said policy doesn't help employees of companies that contract directly with individual airlines.
These workers have joined the Fight for $15 campaign to demand no less than $15 an hour. Under their current salaries, many of them can't afford to pay rent or even transportation to and from work. And some report sleeping in their cars for lack of time to go home between shifts.
On Nov. 29, workers at 20 airports will hold rallies to make their voices heard. That includes 500 workers at Chicago O'Hare International who may later walk out of their jobs to protest low wages, inadequate working conditions and retaliation against union organizing efforts.
These workers will be joined by fast-food employees in 340 cities, as well as child care workers, home care providers and others whose wages normally fall below $15 an hour.
AFSCME supports the Fight for $15, and we will continue to stand with airport workers and others who deserve better pay and working conditions. Sign up to attend the rallies.