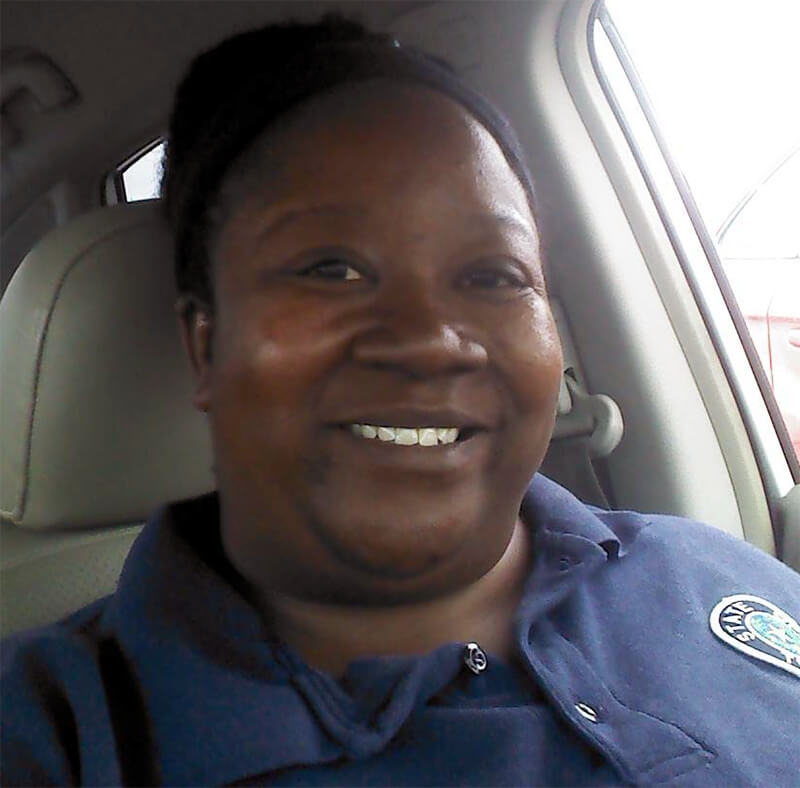 GATESVILLE, Texas – AFSCME is mourning the death of a courageous corrections officer, Shana Tedder, who collapsed recently following an incident involving an inmate.
While the details of her death are still being investigated, the Dallas Morning News reported that Tedder, 41, experienced shortness of breath, then collapsed after as a "use-of-force incident" on June 9 with an inmate at the Christina Melton Crain Unit, a women's prison in Gatesville, in central Texas.
The newspaper said that Tedder, a member of AFSCME Texas Corrections Local 3920, "reportedly collapsed while walking to another area to rest" after the incident with the unidentified inmate. "Paramedics attempted to revive Tedder, but she was pronounced dead at the scene," the paper said.
Tedder was a 12-year veteran at the Texas Department of Criminal Justice (TDCJ).
Among those who knew Officer Tedder was AFSCME Local 3920 Pres. Sergeant Tanisha Woods, who had previously worked at the Crain unit. "Tedder had a bubbly spirit and a good sense of humor," she said in a statement issued by the union. "She touched a lot of people's hearts. She will be missed."
Local 3920 Vice Pres. Renee J. Rose, a corrections officer IV who works at the Crain Unit, said Tedder was "always available to support her co-workers and was a dedicated, upbeat officer." Woods added, "Her positive attitude was an inspiration to her co-workers and to her union."
A GoFundMe page has been set up to help Officer Tedder's family: wife Marjorie Collins and daughters Precious Collins, 13, and Tai Tedder, 15.
(Contributing: Clyde Weiss, Namita Waghray)