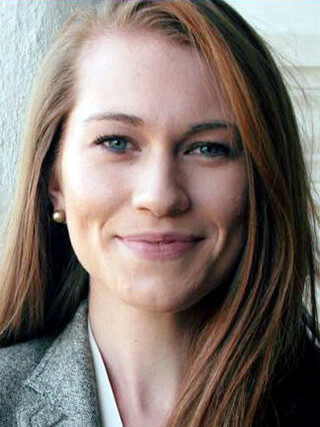 At 28, Caiti Hall already boasts an impressive resume that combines advocacy with fighting for workers.
After graduating from the University of Virginia, Hall worked at the Civil Rights Education and Enforcement Center in Denver. As a paralegal, she worked on cases to ensure universities, concert venues and local governments are accessible to people with disabilities.
From Denver, she moved to Seattle, where she went to work at the Wing Luke Civil Rights Division in the Washington State Attorney General's Office.
As a legal assistant, Hall was part of a legal team that sued the GEO Group, which ran a private detention center where immigrant workers were being paid only $1 a day to maintain the facility. The detention center made the company millions of dollars a year.
She played a crucial role in helping the trial team put forth a case that had been thrown a curveball by the pandemic. Not only did she figure out how to effectively share evidence virtually, but she prepped witnesses, supported trial attorneys, tracked mountains of evidence and more.
After a second in-person trial, the team was triumphant.
For those efforts and others, Hall was awarded the Marian Graham Award by the Washington State Attorney General's Office, which recognized not only her commitment to public service, but her leadership and outstanding performance.
Hall's contributions to workers and the public hasn't stopped there, though.
When she and her fellow legal assistants, paralegals and investigators at the Attorney General's Office realized they were being underpaid, Hall was among those who led the effort to organize.
In 2020, they formed Local 795 within WFSE, and she would become its first president.
And somehow during all of this, she managed to study for the Law School Admission Test (LSAT) and earn admission to the prestigious University of California-Berkeley Law School, which she will be attending in the fall.
For these contributions and many others, Hall was awarded the 2022 Gerald W. McEntee scholarship of $5,000, which is awarded annually to an AFSCME member who best exemplifies former President McEntee's commitment to strengthening our union through organizing, building political power for working families, defending workers' rights and supporting public services.
"I want to go into public interest law, so this scholarship will help," says Hall. "It's really incredible that AFSCME will invest in me. I want to continue to work on cases that advance worker's rights."
In her scholarship application essay, Hall writes: "I am unwavering and resolute in my reasoning for attending law school – I want to continue to advocate for the most marginalized communities. While I know firsthand that being a public interest attorney is not easy, I am determined to continue that work."
Wherever her future legal career takes her – and there's plenty of reason to think the sky's the limit – Hall's clients, whoever they are, will be lucky to have her on their side.