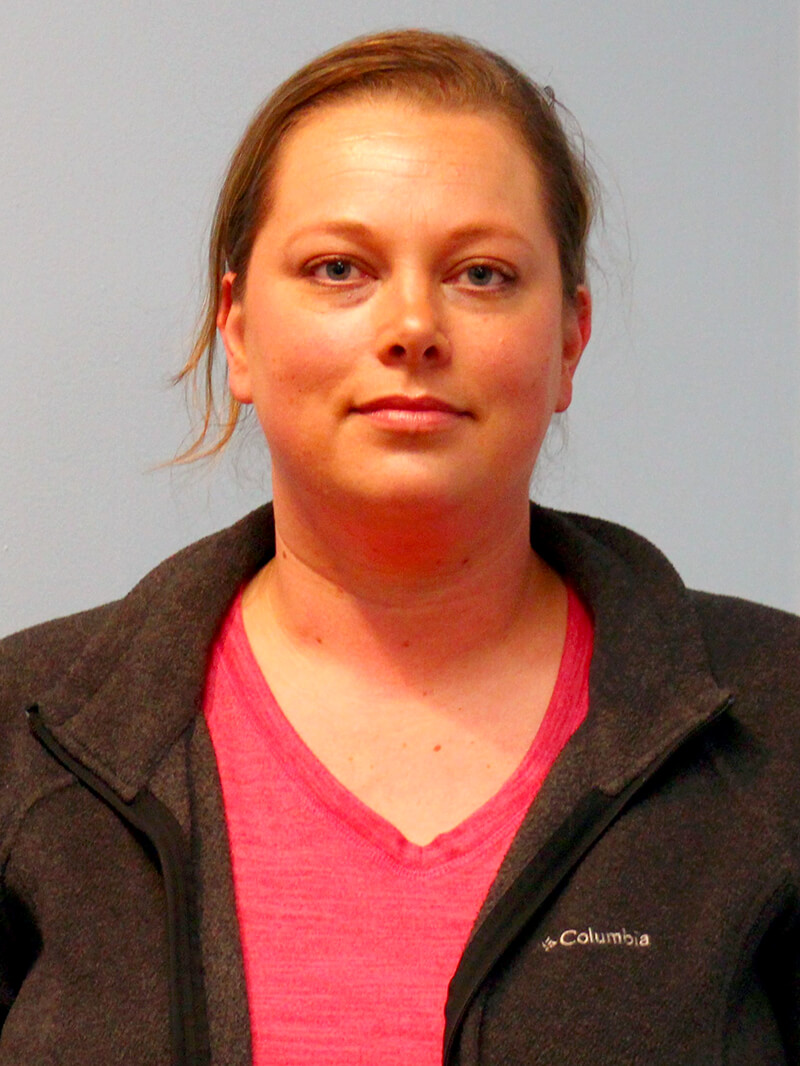 Early on Thanksgiving Day 2018, when it was still dark and many Ohioans were still asleep, Marlana Simpson was driving to work to start her day as a therapeutic program worker at Mount Vernon Developmental Center. Little did she know that in moments, she would face one of the biggest tests of her life.
Just six miles into her commute from Loudonville to Mt. Vernon, Simpson started to see debris on the road that looked like car parts, and she soon came upon what she had dreaded: a car and a small truck had smashed into each other in a head-on collision.
As soon as Simpson opened her car door she heard screaming and knew she was first on the scene. While it was hard to see in the dark, her adrenaline kicked in and she raced to help the motorists. A woman in the small truck was trapped under her dashboard but was alive. The man in the car was no longer breathing.
Simpson attended to the woman who was badly hurt and stayed on a 911 call to guide first responders to the scene. Even though her training as a therapeutic program worker meant she could administer CPR if needed, she knew that moving the victim could have dire consequences.
Instead, she took her coat off and pulled it around the woman, who was growing cold, and made her talk so she would stay awake. Simpson, a mother of four, asked her questions about her kids and her family. She held her hand.
And, indeed, the woman survived, thanks to Simpson's smart and compassionate response.
"I just think if it was me in that situation," Simpson explained, "I wouldn't want to be alone."
Even such a horrific accident didn't stop her from doing her job as a state employee. Simpson, who was still on probation at MVDC, returned to work within an hour-and-a-half of the accident, as soon as she was cleared by the State Highway Patrol. Later, the Patrol called her to thank her for her service.
The morning of the accident Simpson all adrenaline and professionalism, but afterwards, she did break down in her car and had some difficulty throughout the day at work.
"Even the individuals [who reside at MVDC] were coming up to hug me, although they didn't understand what had happened," she said.
Simpson says that day is one she'll never forget and that, as a result, she has made a lifelong friend. Within days of the accident, she received a phone call from an older man who said his name was Tim. He said he was the father of Heather, the woman who was hurt in the accident, and he wanted to let Simpson know that his daughter had survived against all odds.
He said he called to thank her for saving his daughter's life.
Since then, Tim and Simpson have talked on the phone regularly.
"Tim is like a father figure to me. He really helped me get through this," said Simpson, who continues to feel the emotional effects of that day and is not yet ready to visit Heather but has talked to her by phone. They've also connected on Facebook, Simpson said.
And even though she says she'll never forget that moment, her talks with Heather's father have helped her navigate the trauma and find friendship on the other side.