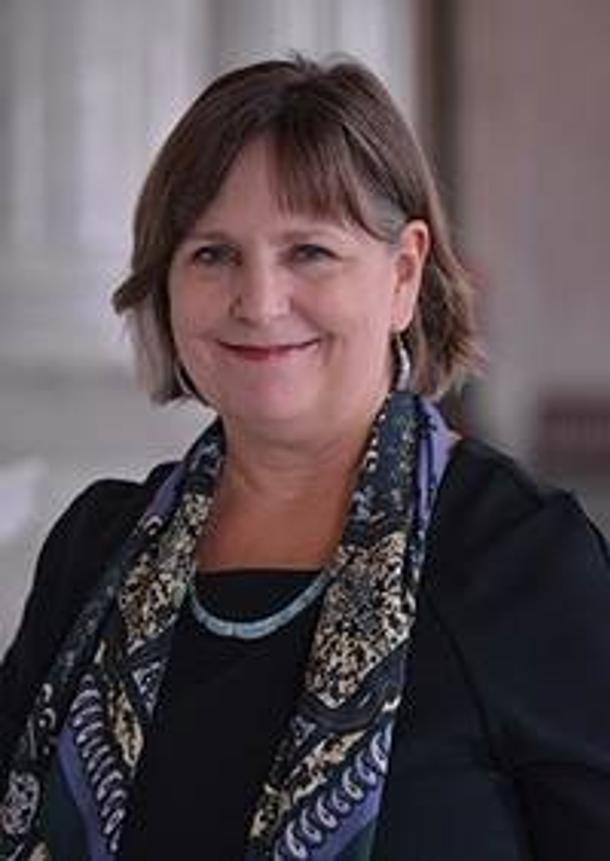 By her own admission, Nan Thompson Ernst, a Library of Congress archivist and AFSCME member of Local 2910, is not a health and safety expert. But for several years she was active on her local's health and safety committee, and last month she was appointed by U.S. Secretary of Labor Tom Perez to serve on the Federal Advisory Council on Occupational Safety and Health (FACOSH).
Ernst's appointment to FACOSH gives her a chance to serve on a board that advises the Secretary of Labor on all matters regarding the occupational safety and health of federal employees.
"I'm a little humbled and kind of amazed," says Ernst, who was nominated for the position by her union.
Ernst is first vice president and chief steward of the Library of Congress Professional Guild, AFSCME Local 2910. She's been an AFSCME member for almost 20 years.
"My first responsibility in the union was to represent employees as a union representative on the health and safety committee, something I did for six or seven years," she says. "The health and safety committee had a big responsibility because we didn't have access to OSHA protections until fairly recently. Through that union assignment, I learned what occupational safety and health was all about and became an advocate for workplace safety."
Despite appearances, a library is not necessarily the safest place to work. For one, as Ernst puts it, "the building is chockful of combustibles." The collection at the Library of Congress has been a victim to fire three times in history. Proper fire safety precautions and evacuation routes are especially important for a government library located on Capitol Hill. Other health issues are musculoskeletal injuries and carpal tunnel syndrome, chronic conditions for people whose jobs require repetitive motion. And, of course, working in an old building means potential exposure to asbestos, lead paint and lead in the water.
In her new role as a member of FACOSH, Ernst hopes to contribute her knowledge of health and safety issues as a rank-and-filer and union member.
"I'm guessing one of the reasons they were interested in me is because I'm not a health and safety professional, but I come as a union representative just doing it as my collateral duty. There are not too many rank-and-filers on this committee," she says. "I also think I'll have something to contribute as a representative of the legislative branch, where all the other participants are representatives of executive branch agencies."
Ernst says she's been told the committee meets twice a year, and the next meeting is in February 2016.
She is looking forward to it.
"I'll strive to do my best," she says.