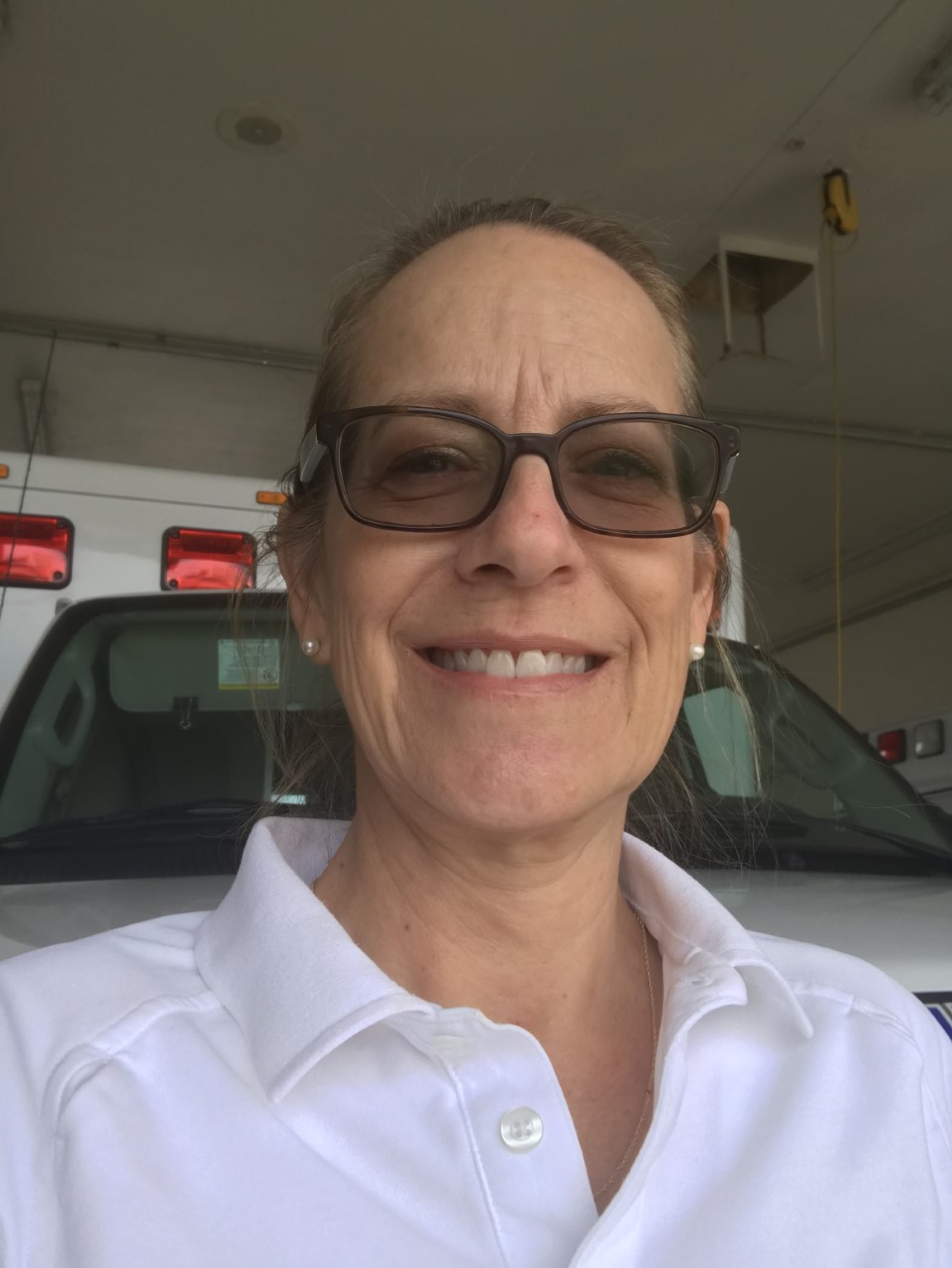 Patti Davidson's husband works from home. Like millions of Americans across the country, he has been teleworking ever since employers in the private sector, as well as some local and state government agencies, began shutting down their office buildings to help stop the spread of the novel coronavirus.
Not so Davidson herself. A paramedic in Lake Havasu City, Arizona, the AFSCME Local 2960 member is among those Americans who don't have the option to telework. On the contrary, like many public service workers across the country who are members of AFSCME, she is on the front lines of the fight against the pandemic. Her community is relying on her and her co-workers – as well as on nurses, school employees, custodians, child care workers and more – to stay safe.
Yet, first responders like Davidson are not getting the full range of resources they need to do the best jobs they can.
"We've been shorthanded, as far as staffing levels go, for quite some time," says Davidson. "We don't have enough N95 masks or enough of the surgical masks they've asked us to place on patients. We don't have the gowns or the full protective equipment we need. We have one in each truck for every provider, but if we use that there's a minimal supply to go back to. At one point we almost ran out of toilet paper. One of our co-workers' wives had to hunt down where we could buy it."
Davidson works for American Medical Response (AMR), a private company that provides medical transportation services in communities across the country. Even as she and her co-workers are expected to battle a pandemic without precedent, they have to fight for even a minimum amount of respect from their employer.
"At the corporate level, they are attempting to do a little bit more, but the local manager is less likely to be helpful," says Davidson, a 13-year employee.
She added that when she recently took half a day off to care for her grandson because her daughter is ill and schools are closed, the manager tried to write her up.
"He tried to give me a demerit that could lead to corrective action," Davidson says. "I had to argue with him over that."
Lack of respect is something Davidson and her co-workers have always dealt with.
"We do kind of feel left out of the picture at times," Davidson says. "It's frustrating when they thank the doctors and the nurses and nobody ever specifically mentions first responder EMS who are out there trying to get stuff done. We're responding to heart attacks and strokes and you don't know what kind of a house you're walking into, what other sicknesses are going on. You get exposed to a lot of other things as well, and here we are, worried about getting masks, struggling to get Lysol and wipes and gowns and protective gear."
AFSCME members have been calling on the federal government to fund the front lines, and a $2.2 trillion stimulus bill that is near completion would partly get us there. Our union will not rest until Davidson and her co-workers are treated with the respect they deserve and have access to the resources they need to do their jobs and stay safe.