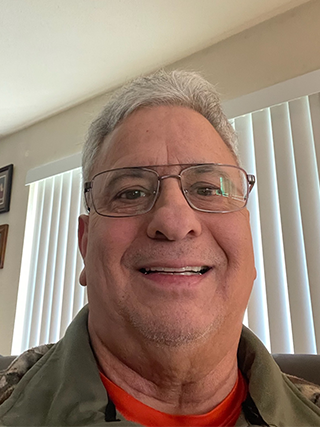 Donald Soto considers himself a grateful person.
A former heavy-duty diesel mechanic for the state of Washington, he is grateful for the job he had.
"We worked on everything – asphalt pavers, great big loaders, cranes," he says. "Sometimes we were repairing them when the other guys were paving the highway or cutting down a mountain. It was a great job."
After he was twice injured on the job, he was grateful for the support he received from his employer and his union, the Washington Federation of State Employees (WFSE)/AFSCME Council 28.
"It took a while to convince them that I was done being a heavy-duty diesel mechanic, but yes, they took good care of me," he says. "If it wasn't for Washington and my union, I would be on the street."
But there is one thing Soto, 71, feels less than grateful for, and that is the rapidly growing cost of prescription drugs.
Soto twice broke his neck, and he takes seven medications, including pain killers and muscle relaxers. They used to be practically free, he says, but their cost has been growing steadily over the last decade. Today, he pays nearly $600 a month for his prescription drugs.
"I went to my pharmacy to pick up three of my meds, and the cost shocked me," he says. "One was $43 but used to be $6.33, the second one was $10.15 but used to be 56 cents, and the third one was $56.74 but used to be $4.68."
Some 60% of American adults take at least one prescription medicine, and as many as 25% of adults take four or more medicines. Many, despite having health insurance, are in the same boat as Soto: They can hardly afford to pay for their medications.
For far too long, drug companies have jacked up prices seemingly at their whim. Americans pay 250% more for prescription medications than citizens of other wealthy nations.
That's why Congress must allow Medicare to negotiate drug prices, which could eventually lower drug prices for all Americans, not just retirees. President Joe Biden's Build Back Better agenda calls for such a plan. The proposal will likely stop drug corporations from raising their prices higher than the rate of inflation for Medicare and the plans that cover AFSCME members and their families.
Although the Build Back Better Act faced a setback in December, AFSCME members are pushing Congress to revive the important legislation, including the Medicare plan.
Americans strongly support empowering the federal government to negotiate lower drug prices. According to a West Health/Gallup survey, "8 in 10 Americans prefer major government action to control prices over concerns about it hurting innovation and competition from the pharmaceutical industry." The support cuts across ideological lines.
As AFSCME President Lee Saunders said on the anniversary of Medicare in July, "We need bold action that forces drug companies to negotiate reasonable prices that are also available to people with job-based plans like the ones that cover the 1.4 million members of AFSCME."
A resident of Albany, Oregon, and member of the Retired Public Employees Council of Washington/AFSCME Retiree Chapter 10, Soto says he lives in an apartment because he can't afford a house and has stopped buying the clothes that he likes. He has children and grandchildren who live nearby whom he used to take with him on vacation, but he feels he can't spend money on them like he used to.
Yet he remains optimistic that Congress will act to lower prescription drug costs – so much so that he's responding to a PEOPLE letter sent by AFSCME Retirees.
"Yes, I am hopeful," he says. "I just got a letter from my union asking for a donation, and even though I can't afford it, I'm going to give a donation to help this problem that we have."