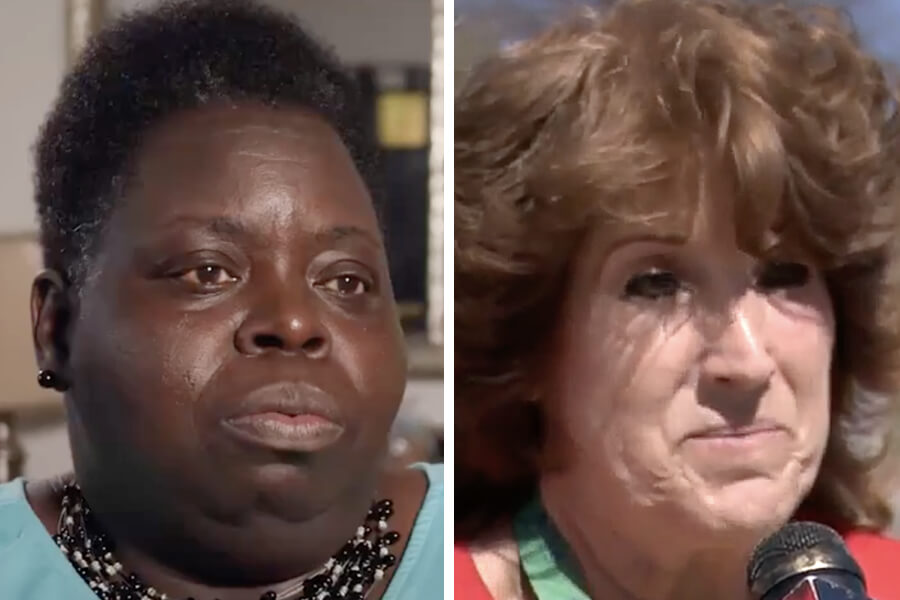 Workers on the front lines have been dealing with the pandemic in our schools since it began. Custodians have been charged with keeping every surface disinfected. Cafeteria workers have kept students fed even as schools closed. And thanks to an utter failure of leadership from President Donald Trump, they often did so without proper protective equipment or other badly needed resources. 
As a new school year gets underway under COVID-19, everyone is having to adapt. School employees are taking on new responsibilities, with bus drivers being a case in point.
"A lot of our bus drivers are doing custodial work, fire safety, air conditioning, plumbing, venting and disinfecting," says Cindy Graybill, a bus driver for the Tucson Unified School District and member of AFSCME Local 449. "We are doing whatever we can to keep people employed and working."
The pandemic "has changed our job responsibilities," says Deanna Howell, a bus driver in Florida who is president of AFSCME Local 1584 (AFSCME Florida). "They are depending on us more. We are the unseen, unheard-of heroes. They are depending on us to sanitize the schools, feed the children and make it all work with less contact. It has been a lot."
"It's been stressful, because it's not the same," adds Graybill, who is 61 and nearing retirement. "Normally, when you pick up your keys to the bus, you don't have to worry about disinfection or making sure that kids are social distancing."
Now their jobs – and the jobs of everyone in public service – are at risk. Because Pres. Trump, Senator Mitch McConnell and his allies in Congress have refused to fund state and local governments, public services are on the chopping block.
AFSCME is fighting for that funding every day, but we also recognize that to get through this pandemic, rebuild the economy and protect public services, we need new leadership in the White House and the United States Senate. 
That means every single AFSCME member, as well as our family, friends, neighbors and coworkers, must come together to elect Joe Biden and Kamala Harris to the White House and send Mitch McConnell and his majority packing. 
Never has America been in such desperate need of steady, calm leadership. We need someone who will take the challenges we face seriously, a president who will put our interests before his. 
There's only one way to elect Joe Biden president and a pro-worker senate – and that's to vote.  
Graybill and Howell both say they're voting for Biden in November.
"It's mostly Democrats that stand with working people," says Howell. "When I think about our pension and social security, we need leaders who will protect that."
"I am a solid voter and Trump has made a mess of things," says Graybill, who is concerned about affordable health care. "I'm supporting myself, and the cost of health care is too high to afford on my own. I still have four years before Medicare comes."
Our resilient kids and the front-line heroes who care for them are doing their best to face a school year with new challenges. The least we can do is provide them with leadership that has a chance to get us back to normal.