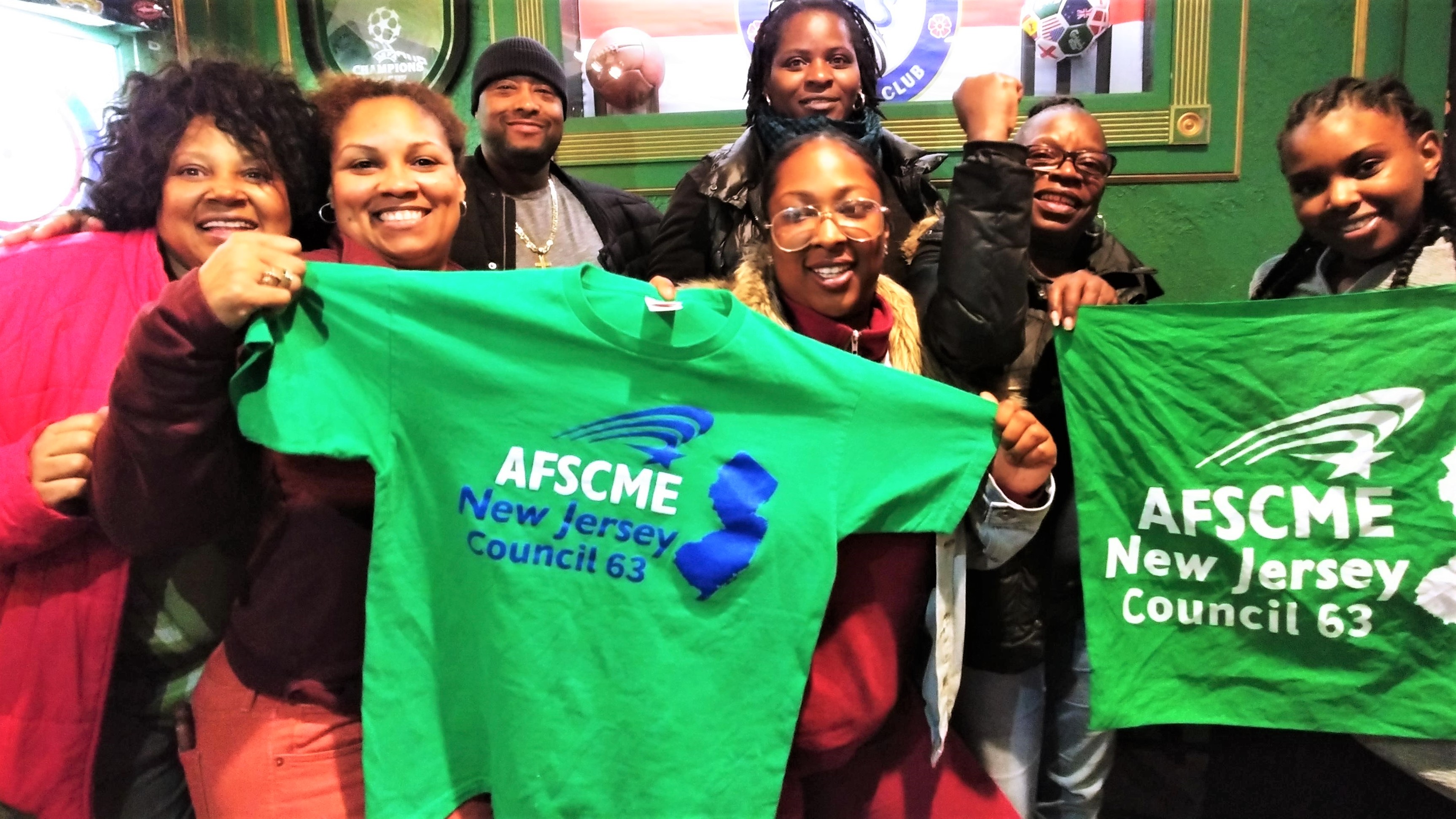 Fifty-two New Jersey behavioral health workers have decided to become part of the AFSCME family.
Last month, the residential counselors and maintenance employees voted 77% in favor of joining AFSCME New Jersey Council 63 after enduring an anti-union campaign waged by their employer, the nonprofit SERV Centers of New Jersey.
SERV brought in a notorious union-busting law firm to help conduct mandatory group and one-on-one meetings during which the Mercer County-based staff endured threats, intimidations, lies, false promises, begging and other tricks aimed at silencing their voices.
"Coming together with my co-workers means that we cannot be easily divided or held back from helping each other, advocating for each other and for improving consumer care," said Roosevelt Day, a residential counselor and member of the organizing committee. "Now, we can do the work that is important to us while knowing that we can expect to make a wage that represents the education, expertise and passion which all of us bring to our work."
Elected officials, other behavioral health workers and AFSCME members across New Jersey supported the organizing campaign and resisted management's union-busting effort.
"When we voted yes, we were saying loud and clear that the days of crossing our fingers and hoping their promises of improvement actually happen are over," said Tyheich "TT" Brooks, a residential counselor and another member of the organizing committee. "Now we have a voice to make change happen."
Now that the ballots have been counted, the workers are embarking on the next step, which is to negotiate their first contract.
It is another important win for AFSCME's national United We Heal campaign, in which therapists, case managers, peers, support staff, counselors and other professionals work to build a community of behavioral health workers who put healing first and join together through a strong union at work.
"We all came together and stood together for one common cause," said Brooks. "By coming out with such a positive force, backed up by the truth and not just empty promises, we won. Because over time the truth will always win."