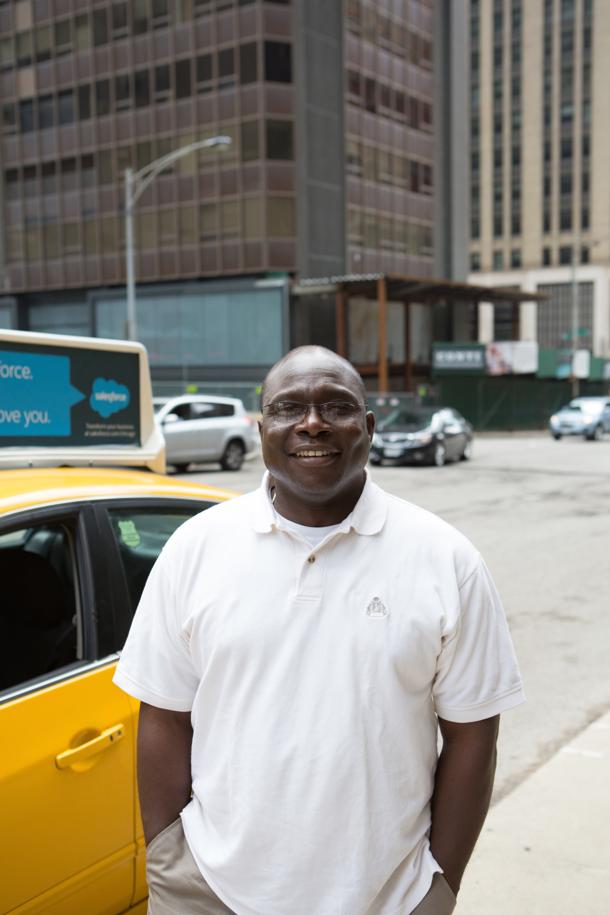 CHICAGO – Cab Drivers United/AFSCME is making a difference for cab drivers in this city by helping them tackle their biggest obstacles together.
Last March, Cab Drivers United set up a meeting with high-ranking Chicago Police Department officials to discuss policing practices that target cab drivers. As a result, the department issued a "cease and desist" to the officers who made a habit of targeting cab drivers. The results are in, and they look good.
"When we met with the Chicago Police Department, we talked about three officers who were responsible for 23 percent of all tickets written to cab drivers in 2014, which amounted to about 1,500 tickets," said Nnamdi Uwazie, a veteran Chicago cab driver and Cab Drivers United/AFSCME member. "One of our members talked about receiving two tickets from two different officers for illegally parking his cab in two different locations at the exact same time."
Cab Drivers United issued a formal open records request to find out if the officers heeded the warning. "Since our meeting in May, the three officers in question have issued zero tickets to cab drivers," Uwazie said. "For so long drivers were at the mercy of the city, but now with Cab Drivers United/AFSCME, we have the power to demand respect and fight abuse."
More than 4,000 Chicago cab drivers have joined Cab Drivers United/AFSCME to build a powerful union to advocate for respect and justice.