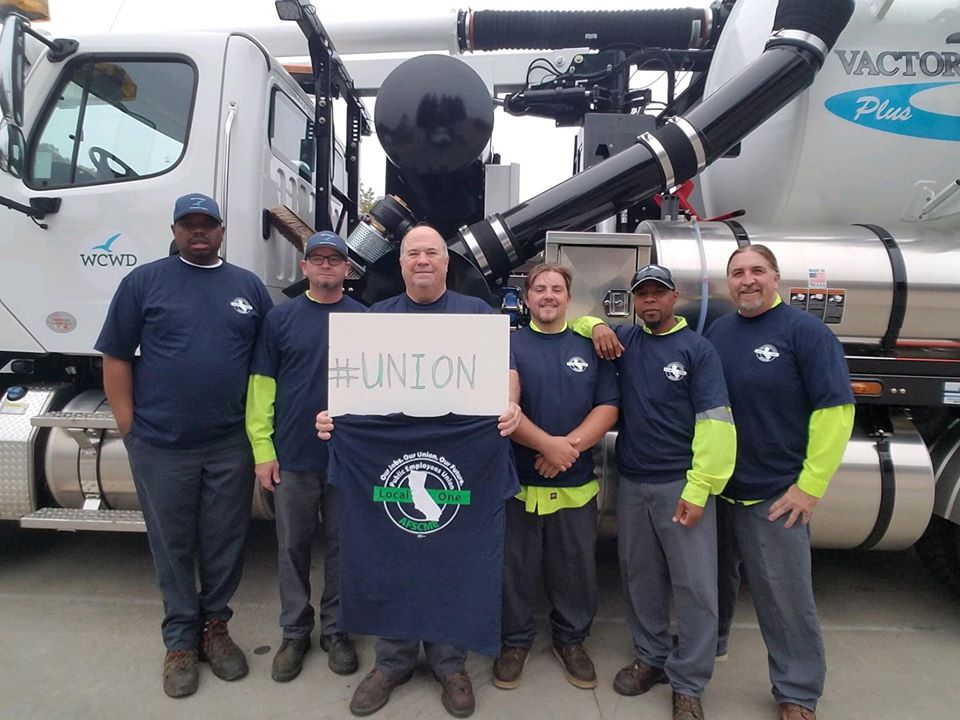 Public Employees Union, Local 1 members have voted overwhelmingly to be a part of AFSCME Council 57.
This historic unification, which PEU members approved last month, will blend two strong unions to become a more powerful organization to continue fighting and winning the dignity, respect and improvements for all AFSCME members in Northern California and the Central Valley.
This will also move the number of workers the council now represents to roughly 35,000.
"We are excited about this unification and look forward to building a more powerful council in 2020," said AFSCME Council 57 President Abdul Johnson. "Please join me in welcoming Local 1. Our family is growing, and we are truly AFSCME Strong."
PEU/AFSCME Local 1 President Winston Ingram said, "There is strength in numbers and Local 1 members have gained more strength and the ability to continue winning dignity, respect and improvements for all public service workers by teaming up with the 28,000 members from AFSCME Council 57."
The unification comes at a time of surging momentum for unions. Union approval is at a near 50-year high, and workers across a range of professions – from journalists to grocery store workers, from nurses to behavioral health workers – are uniting for a seat at the table. Union approval has been reflected in waves of recent worker actions, underscoring the desire of many Americans to join forces to unrig a system that favors the wealthy and the powerful.