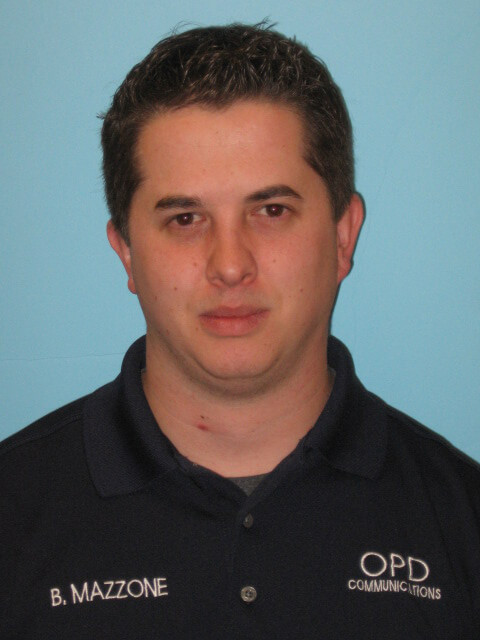 Bruce Mazzone is an emergency dispatcher for the city of Oneonta, New York, Police Department, but for a few hours in March last year, he brought a detective's sharp eye to his work. In doing so, he saved at least one life, and possibly many more.
On a Saturday evening Mazzone (Local 839, CSEA) fielded a call from a woman in Philadelphia who explained that an old high school friend had phoned her out of the blue. The man claimed he'd broken down somewhere in Oneonta, was armed with a weapon and wanted to kill himself and anyone who approached him.
"She was worried about him and wanted us to perform a welfare check," Mazzone, a 29-year old father of two recalled.
But Mazzone had little to go on and no idea where in Oneonta the man was. Still, he acted swiftly. He got the man's cell phone number and contacted his cell phone carrier. That allowed him to narrow the subject's whereabouts in the Oneonta area.
Mazzone obtained a description of the man from the caller. Two things stood out. "She said he walked with duck feet," recalled Mazzone, referring to the subject's gait. "And he was wearing a brown jacket."
For a small, tight-knit community such as Oneonta, a typical Saturday night call might involve some unruly students from the two colleges in the area. A call about someone armed with a weapon is "few and far between," says Lisa Prush, a veteran of Oneonta's Police Department, and herself a seasoned dispatcher and Mazzone's supervisor. "In fact, I can't recall the last call like that we had."
Also unusual, says Prush, was the confidence with which Mazzone handled the situation. "He was born to do that job. He's calm, even-tempered – most of the time, you wouldn't even know Bruce is dealing with an emergency, he's so calm."
Even as he kept in spoke with the caller and guided the officers searching the streets, Mazzone scoured the town's 16 security cameras, which showed several blocks' worth of Oneonta's streets and buildings. The caller then said she could tell when the man was on the move because she could hear wind rustling through the phone; when he was standing still, the wind died down.
That was the final piece of the puzzle: Mazzone realized that the man was ducking into alleys and hiding beside buildings to evade the police as they pursued him. Scanning the video feeds from the city's cameras, he was able to match the walking pattern with that of a man walking one of the downtown's main streets: Duck-legged gait, brown jacket.
The officers located the man in front of a shop and arrested him without incident. In the waistband of his pants, they found a loaded .357 Magnum revolver.
While Mazzone says that he was amazed how the whole event unfolded he remained guided by one main principle: "Keep everyone as safe as possible."
For Prush, the skill and know-how that Mazzone displayed that night demonstrates the importance of having well-trained, locally based public service personnel. Faced with cost-cutting measures, Prush is aware of cities that have trimmed local staff.
"Having someone who's 30 miles away is not what you want," Prush says.
Luckily for the city of Oneonta, Mazzone is happy where's he's at. "It's a rewarding job," Mazzone says. "I love helping out the community." Luckily for him, these days, his calls are more likely to be about noisy college kids than armed gunmen.