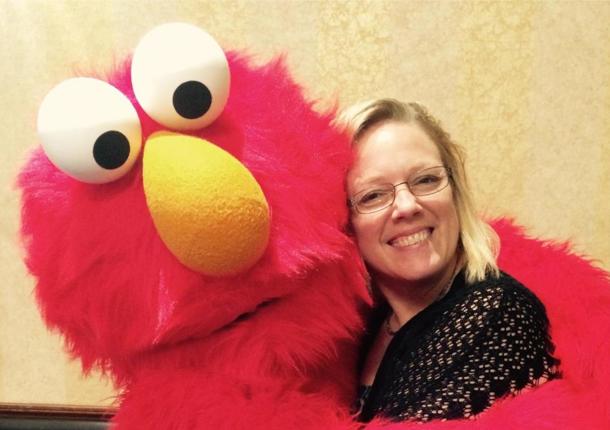 ST. PAUL, Minn. – Lisa Thompson is a child care provider, but in reality she cares for entire families. A provider for the last 21 years, she has seen massive changes in the system, and now has the opportunity to care for the children of those whom she cared for years before.
When Thompson talks about her business, there's pride in her voice. "I look at myself as being someone who can bring extra stability to a child's life," she said. "I like to be a caregiver who fosters an environment that allows kids to grow."
While independent child care centers like hers used to be the norm, there has been a shift toward behemoth corporate operators.
Thompson and fellow child care providers are currently building their own union with AFSCME because they know that if they want to continue being a voice for quality child care, they need a seat at the table.
Thompson, now president of Child Care Providers Together, a unit of AFSCME Council 5, says it's important to preserve the voices of independent providers like hers, and the way to do that is through a union.
"Here in Minnesota, independent child care providers are going the way of the family farm," she explains. "In the end it hurts the kids by forcing families into a one-size-fits-all situation. In those (corporate-run) centers, all the kids are treated the same and there's no way they can match the individual attention a child receives from a smaller establishment."
One thing that sets Thompson's service apart from the big chain centers – what Thompson describes as the Wal-Mart of daycare – is her ability to craft her own curriculum and make sure it's the right fit for the kids she cares for and the individual needs of their families.
"Being my own boss allows me, and every provider, the opportunity to provide the service that's best for their kids and best for them," Thompson says "It allows me to live my values and allows parents to know that I'm the right fit for their family."
Because she lives in what she calls "a very diverse place," Thompson says "it's important to me to offer a diverse curriculum" that meets the needs of her area. "For some families, diversity is less of a priority and they may value a provider who spends every possible minute outdoors. That's not me, but that's the great thing about independent providers like us. We allow people to find the provider that fits their needs the best."
Thompson knows that to have a voice in the rapidly changing world of child care, building a union with AFSCME is a must. "As child care continues to change, the voices of providers like me are essential. By joining together we can have a voice in the regulatory process and ensure we have a voice to advocate for the services we provide."