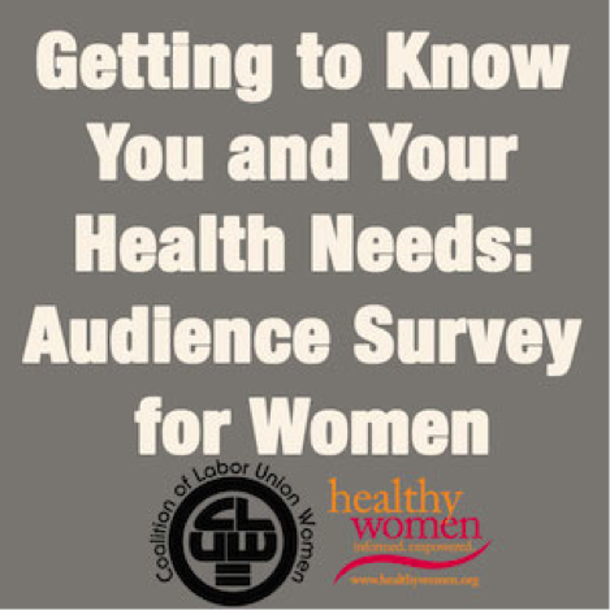 The Coalition of Labor Union Women (CLUW) is calling on women to complete a brief survey on what health information they need and the social media networks they participate in. CLUW will use the information to devise more ways of providing health information. Women do not have to be CLUW members to participate.
The survey, "Getting to Know You and Your Health Needs," is available via CLUW's website. CLUW Pres. Connie Leak says the questionnaire is an outgrowth of CLUW's "commitment to empower union women."
CLUW created the survey with HealthyWomen, a nonprofit resource of health information. Completing the survey and providing your email will automatically enter you in a drawing for a $100 gift card.
The survey is part of CLUW's Spread the Word campaign, which gets the message out about heart disease and its impact on women. Heart disease is the number-one killer of women in the United States, even though women experience less obvious symptoms than do men.
The survey will be available through September.