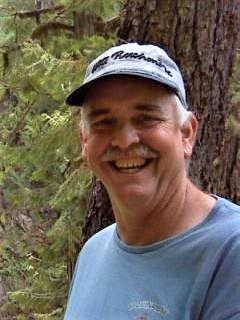 We mourn the workplace death of Brother Peter Neuman, a member of Oregon AFSCME (Council 75) and express our condolences to his family.
Here's the statement released by Council 75:
Oregon AFSCME Council 75 is deeply saddened by the recent death of AFSCME Local 2064 member, Peter Neuman, who was killed from an equipment malfunction at his workplace on the afternoon of Aug. 9.
Peter was 59 years old.
Peter, a road maintenance worker, had been a member and Benton County employee since 2001. Investigators from Oregon OSHA are working to determine what led to the incident. However, our members let their supervisor know that they believed the equipment was unsafe and those concerns were ignored. This tragedy could have been avoided.
Stacy Chamberlain, executive director of Oregon AFSCME, said, "It is with a heavy heart that I announce the passing of Peter Neuman. Peter was a family man, beloved community member, and a public servant for nearly two decades. On behalf of Oregon AFSCME, we extend our condolences to his family, friends, and community. Peter will be greatly missed.
"We expect the equipment our members are instructed to use to be operational and safe, anything less is unacceptable. This accident was preventable, and we are closely monitoring the investigation.
"I urge all of our members to not put their lives at risk and contact the union if they feel any of the equipment they operate is unsafe. Workers that feel unsafe need protection from retaliation and local governments need stronger oversight before they contract out dangerous equipment."
Peter is survived by his wife Nancy and his two children, Justin and Vicki.
To support his family during their time of loss, donate here.