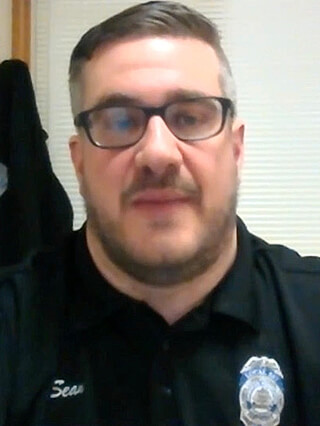 NEW BRITAIN, Conn. – Sean Howard, a State of Connecticut correction officer and president of AFSCME Local 387, (Council 4) contracted COVID-19 last year. He now has a heart condition and is on several medications.
"I still deal with fatigue and shortness of breath," said Howard, who works at the Cheshire Correctional Institution. "My cardiologist said this is something I will always deal with, and that my life may never be the same."
Frustrated by the Department of Correction's (DOC) inability to release a vaccination plan, Howard and several of his fellow AFSCME front-liners shared their stories at a press conference sponsored by Connecticut Council 4. Immediately after the Jan. 28 briefing, the DOC announced it would begin vaccinating employees in early February.
The announcement was welcome news for the 4,000-person AFSCME NP-4 Correction Bargaining Unit, and re-affirmed the value of unions. By taking action through their union, these front-line COs were able to protect themselves, their families and the inmates in their care.
"Our agency has failed to adequately protect its brave and dedicated staff since the beginning of the pandemic," said AFSCME Local 391 President Collin Provost. "Thankfully, our three unions and Council 4 continue to demand accountability. That's what we mean by having a voice on the job."
Since the start of the pandemic in March, Connecticut's corrections locals have advocated for a strong and proactive response to limit the spread of the coronavirus within state prisons. The locals even procured 10,000 N-95 masks when their agency did not have enough on hand.
"Whether it's providing proper (personal protective equipment) and testing, or trying to safely manage the movement of staff and inmates, our unions have been the ones speaking out and demanding better," said AFSCME Local 1565 President Michael Vargo.