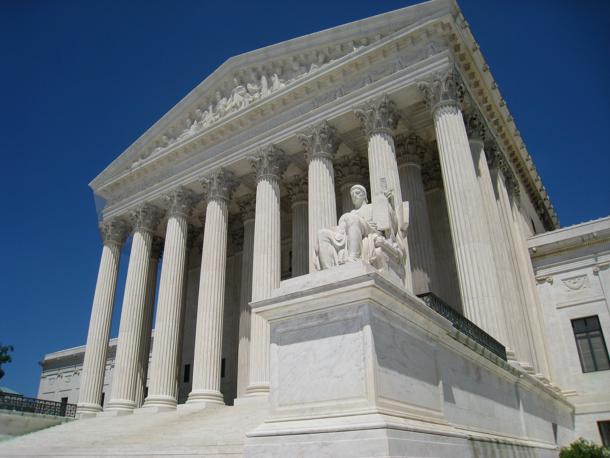 The U.S. Supreme Court has decided to take up a case in January called Friedrichs v. California Teachers Association that could open the door to a full-fledged attack on workers' rights, destroy years of coming together to negotiate a fair contract and undermine the recovery by crimping the wages of average Americans. If the court curtails the ability of public-service workers to join together in strong unions to bargain for living wages and quality services, our communities and public services both will suffer.
Every public service worker would be affected by an adverse ruling in Friedrichs, not just teachers. AFSCME members have dedicated their lives to making our cities, counties and states run, and to keeping our communities safe. But now we're being unfairly targeted by corporate interests that have pushed their agenda through politicians, and now the Supreme Court.
Unions Targeted Because We Work
Unions fight to improve wages, health care and retirement security — a better deal for all workers. That's why we are a target for these attacks.
But we're not running from this latest threat. The corporate interests behind this attack on workers have been chipping away at our rights since workers won the right to bargain 80 years ago. But they have not been able to overcome the determination of workers to join together to better their lives at work and in their communities.

Members like Kelly Druskis-Abreu, an AFSCME member who works for the Massachusetts Department of Mental Health, will tell you how strong unions give workers a voice in preserving the integrity and quality of public services — in her case, calling for higher standards and improved policies to help patients.

"When my coworkers and I come together and have a collective voice on the job, we can advocate for better patient care, better training and equipment, and safe staffing levels," she says. "This is about all of us."
Fighting for What's Right
The sense of community that Druskis-Abreu exhibits is what we're finding in AFSCME councils and locals across the country — a determination to fight for what's right no matter what challenges politicians and courts may throw at us. In fact, AFSCME members are not just weathering the attacks but going on the offensive to defend our jobs and services.
Renewed activism in our union already is creating results: AFSCME organized more than 200,000 new members since last year. That's how our members will overcome these unprecedented attacks and protect our ability to advocate for our communities moving forward.
Still, we hope the Supreme Court will uphold more than 35 years of precedent and labor peace, and do the right thing. It would be a travesty to let politics stand between American workers and their right to a free and fair shot at the American Dream.