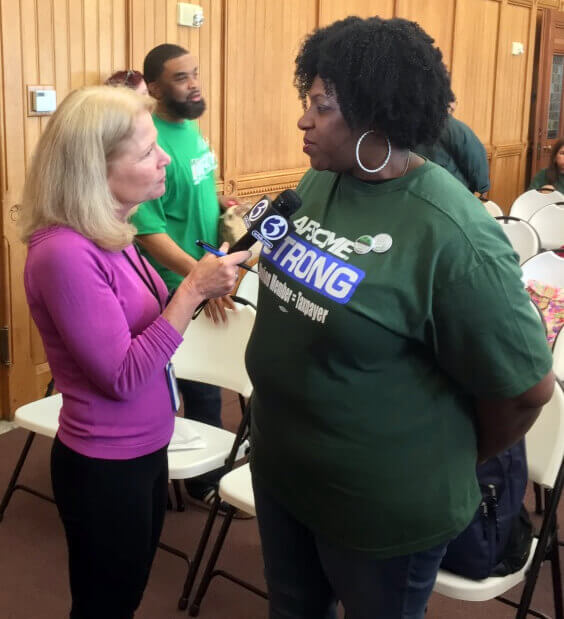 Connecticut's 2017 legislative session adjourned at midnight June 7 just as it began on Jan. 4 – with a full-frontal effort by leaders to strip municipal and state employees of their bargaining rights, just as states like Wisconsin, Kansas and Indiana have done.
AFSCME Council 4 members raised their voices in collective opposition to block anti-union legislators from using a projected $5 billion budget deficit over the next two years to silence the voices of working families.
"Throughout the legislative session, House and Senate Republicans continued their efforts to disrespect and diminish middle class public workers who make our communities better every day," said Salvatore Luciano, AFSCME Council 4 executive director and an International vice president.
"These cynical political attacks took direct aim on the livelihoods of everyone from correctional officers and para-educators to child abuse investigators and plow drivers," he said. "Our members pushed back to stop these assaults, and I could not be prouder of their efforts."
Through public hearing testimony, emails, robocalls, phone banks, social media advocacy, rallies and old-fashioned grass-roots lobbying at the Connecticut State Capitol and in legislators' districts, Council 4 and other AFL-CIO unions coordinated their sustained opposition to more than 100 destructive bills and amendments.