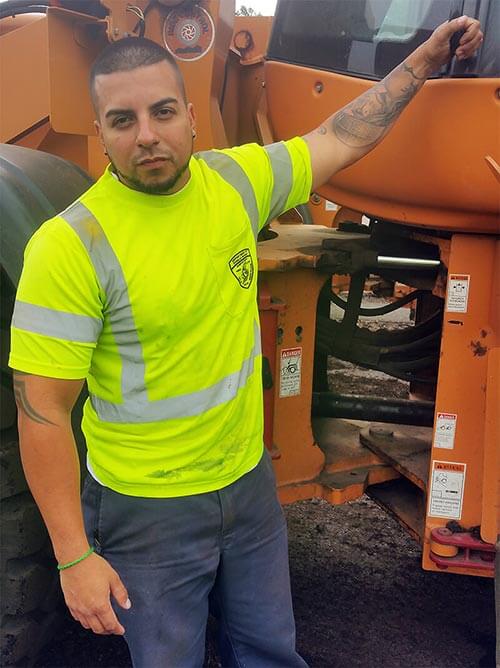 WHITE PLAINS, New York — While they are filling potholes one day and plowing snow the next, there are certain parts of the workday for Civil Service Employees Association (CSEA) member Jay Gonzalez and his co-workers that are practically a daily ritual.
One thing you can count on is them using their afternoon break to make a quick stop at a local store to grab a drink or snack.
When they made that stop on one recent summer day, however, Gonzalez, a motor equipment operator at the City of White Plains, remained in his work truck as his co-worker went inside.
That decision may have saved a life.