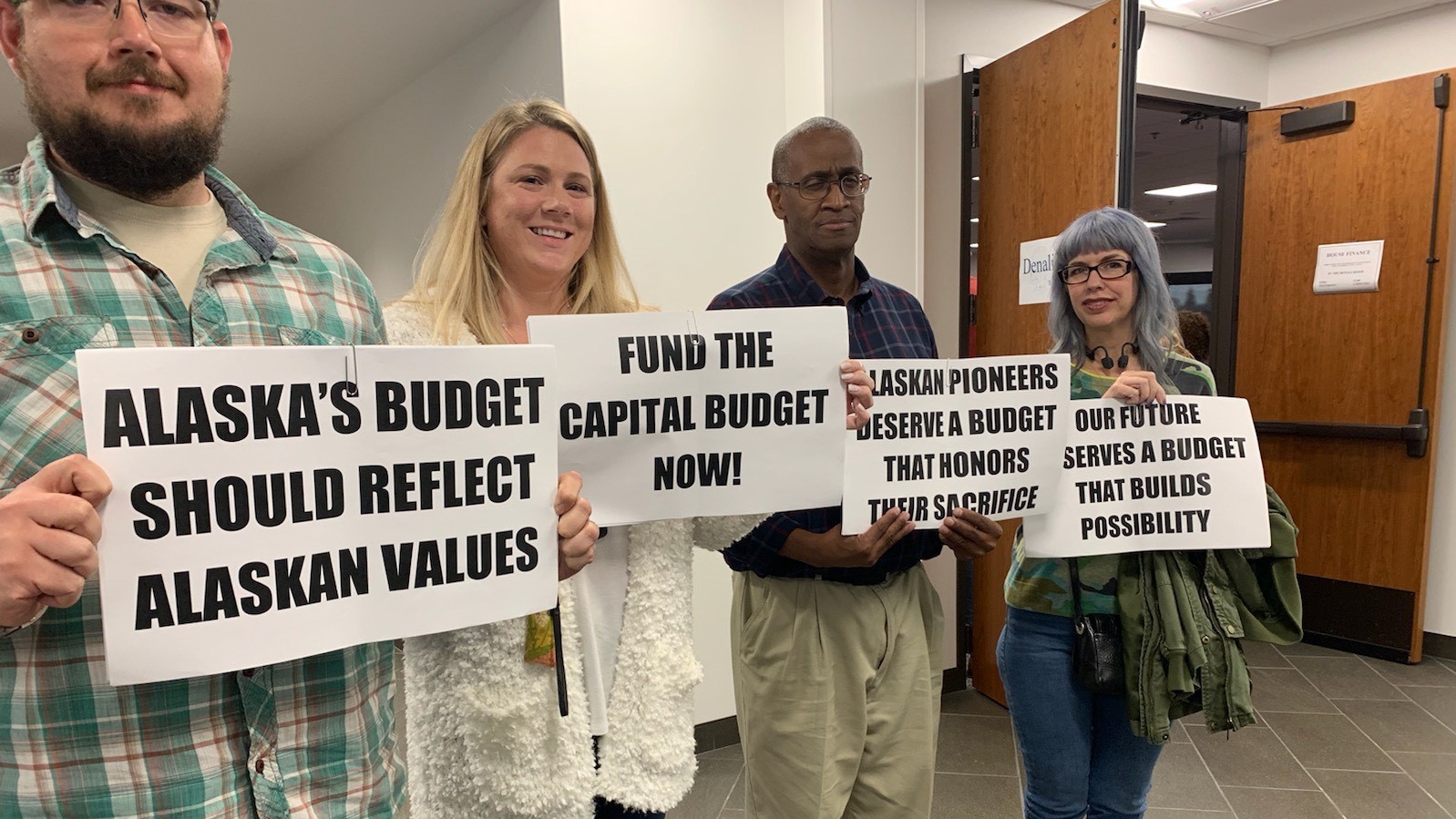 Members of the Alaska State Employees Association (ASEA)/AFSCME Local 52 joined thousands of Alaskans in Anchorage, Juneau, and Fairbanks this week to fight against the deep budget cuts promoted by Gov. Mike Dunleavy's line-item vetoes, cuts that will devastate public services, education and health care.
Over the last couple of weeks, thousands of ASEA members have called, written and rallied to pressure legislators to override the governor's vetoes – which made $440 million worth of budget cuts – but fell short by seven votes. That was chiefly due to 22 legislators being absent from the state Capitol in Juneau because Dunleavy had called for them to meet in Wasilla.
Now, ASEA members are pushing the legislature to pass HB 2001, a bill that would restore the funding for services cut by Dunleavy's vetoes.
Amber Barney, a child support specialist for the Alaska Child Support Services Division, urged the legislature to restore vital services when she testified recently before the House Finance Committee.
"We need to restore Alaska's economy and protect the public services, education and resources that all Alaskans need," said Barney. "As a child support specialist, I made a commitment to defend our community and make sure that the families and children that I serve have the resources and care that they need. If we allow these budget cuts, they won't."
The Anchorage Municipal Employees Association (AMEA)/AFSCME Local 16 also joined the fray to reverse Dunleavy's cuts.
"Workers win when we stand together. Even though these cuts won't directly affect AMEA members yet, it impacts our labor brothers and sisters, so we will be standing up to defend Alaskan public services," said Brandon Phifer, AMEA president and a graphics technician for the City of Anchorage. "This isn't just for ourselves, it's for the community at large. Since these vetoes will negatively impact the entire state of Alaska, it is our duty to continue this fight."
ASEA members are not about to back down from the fight to restore key public services.
"We lost the first battle but, though painful, it is only a temporary setback," said Jake Metcalfe, executive director of ASEA. "ASEA members, along with thousands of other Alaskans, will continue to defend and advocate for the vital public services and jobs that our communities rely on."