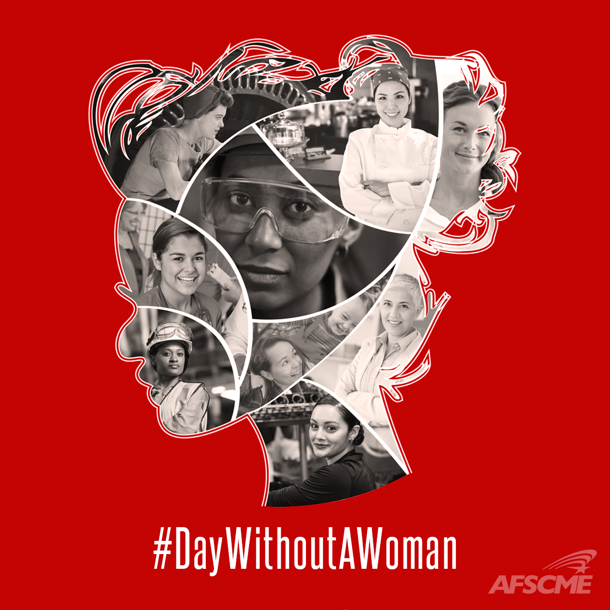 Millions of people around the world marched on January 21 – the day after Trump's inauguration – to protest the divisiveness and hate our new president embodies.
That same spirit of resistance underlies today's "A Day Without a Woman."
Here's a description from the website of the Women's March on Washington: "In the same spirit of love and liberation that inspired the Women's March, we join together in making March 8th A Day Without a Woman, recognizing the enormous value that women of all backgrounds add to our socio-economic system—while receiving lower wages and experiencing greater inequities, vulnerability to discrimination, sexual harassment, and job insecurity."
Here are three things organizers are urging people to do to support this effort:
Women are urged to take the day off from work
Avoid shopping for one day
Wear red in solidarity.
AFSCME has long fought for women's rights, including pay equity and non-discrimination in the workplace. Women form more than half of AFSCME members, and they work tirelessly every day to serve the public and make their communities better.