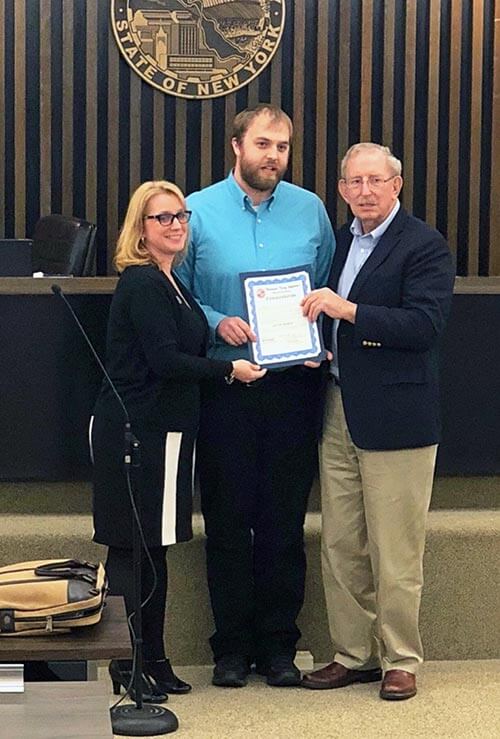 MAYVILLE, N.Y. – Thanks to the quick actions of Civil Service Employees Association (CSEA) member and Sherman Central School District bus driver David Tenpas, 12 students are safe after their school bus experienced mechanical problems.
On Jan. 4, Tenpas, a CSEA member since 2015, was on his morning bus route with the students on board when the bus began to malfunction. Tenpas noticed the vehicle's brakes were experiencing problems and immediately pulled the vehicle over.
According to local media reports, smoke soon appeared in the bus. Tenpas safely removed the students from the bus before it erupted into flames. No one was injured in the incident.
"My training, experience and common sense just kicked in," said Tenpas. "I did what I had to do."
Sherman Central School District Superintendent Mike Ginestre credited Tenpas for his quick actions.
"[Tenpas] noticed the brakes were running hot," Ginestre said. "He's a talented driver and did an excellent job getting the students off and getting them safely to another bus."
Ginestre said a second school bus was called to the scene once the mechanical problems arose. He said students were outside for only three minutes in single-digit temperatures before they were picked up and taken to school.
After the students left, the bus became engulfed in flames, Ginestre said in local media reports. Firefighters with a local volunteer fire department that includes in its membership CSEA members extinguished the fire.
"Ensuring students safety is our No. 1 priority," said Ginestre. "I just want to commend the bus driver and others for being there and doing the right thing."