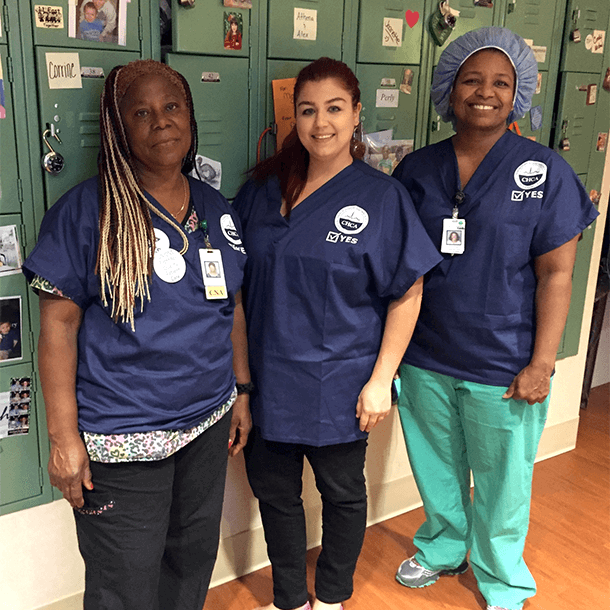 Despite aggressive opposition from hospital management, workers at two Connecticut hospitals can now proudly call themselves AFSCME members.
Custodians, maintenance workers, lab techs, nursing assistants and others employed at Danbury and New Milford Hospitals, both managed by the Western Connecticut Healthcare Network (WCHN), voted to join Connecticut Health Care Associates (CHCA/AFSCME) on September 1. They're fighting for respect on the job — for their patients and themselves.
"The main thing we're hoping to get in the contract is better staffing levels that would make things safer for us and the patients," says Jessica Ellul, a patient care coordinator at Danbury. "I think people are excited to see a change. Now that they have a voice, people feel like they're part of this hospital again. We're hoping to build a better relationship with management."
Management tried to spread misinformation and divide workers from one another in the lead-up to the election. But hospital workers didn't waver from their convictions: safety and quality care must come ahead of profits.
"I want to work in a hospital that not only I, but our whole community can be proud of," said Melissa Zipparo. Shirnette Noble says she voted for the union because "our work safety depends on it."
Now that they're officially standing together as a union, WCHN employees are ready to begin speaking up for better patient care and a fairer workplace.