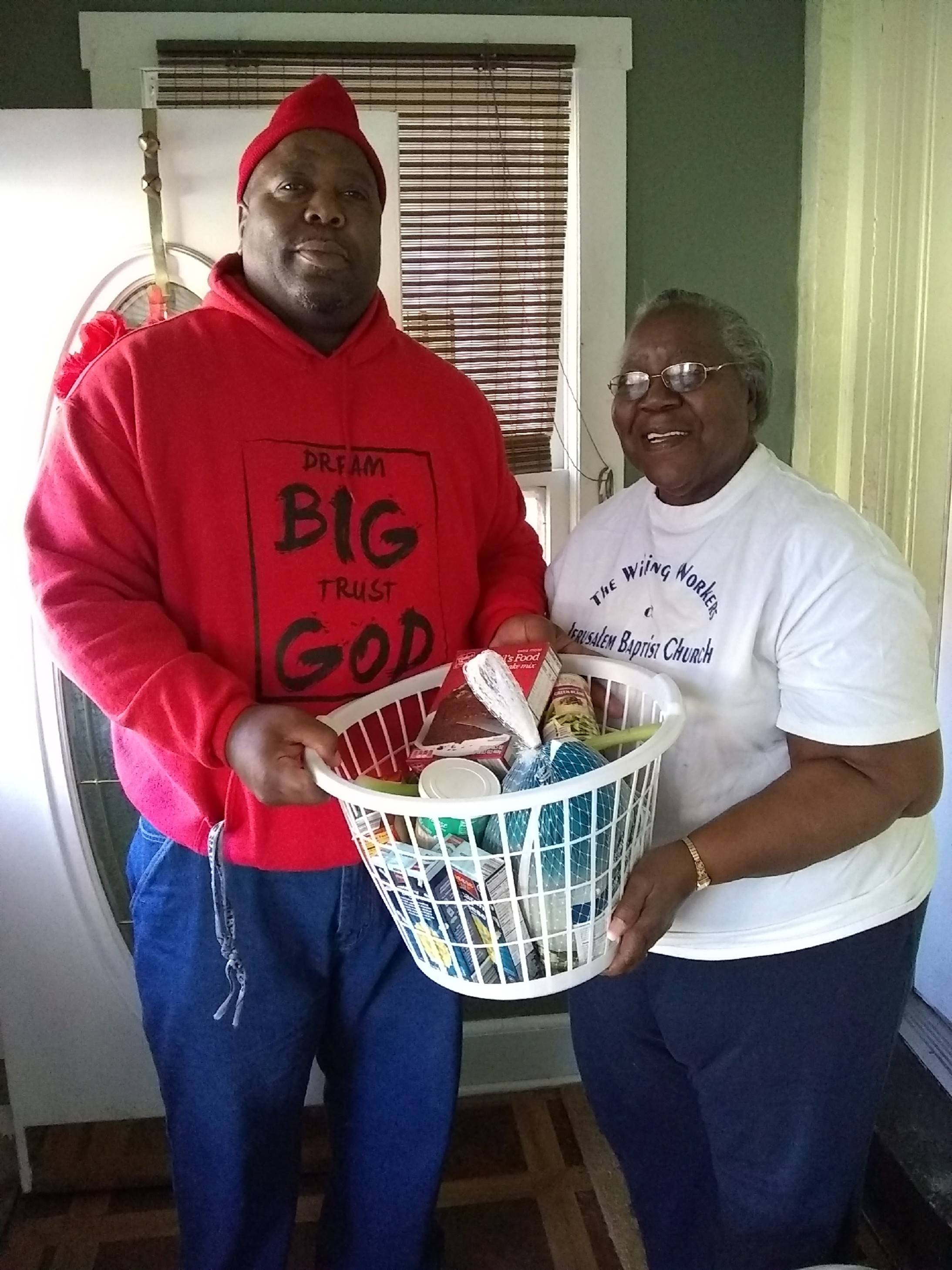 TRENTON, NEW JERSEY – Homelessness has been on the decline in New Jersey's capital over the last few years, thanks in part to a local AFSCME New Jersey member.
Brian Blakely is an active member of Local 2287 (AFSCME New Jersey), but while he's not spending time with the union, he and his mother can be found caring for the homeless in Trenton.
Blakely's mother, Clara Sampson, founded the Willing Workers organization 35 years ago.
"My mom was a union member when I was a kid," said Blakely. "She wound up beating cancer twice, and she had promised God if she did, she would do something to help others. Being an AFSCME New Jersey member gives you a brotherhood, and I think it contributed to her desire to give to others."
Since 1982, Sampson and Blakely have been feeding the homeless at their monthly homeless dinners. But they don't stop there. The mother-and-son duo has also started giving turkey baskets to those in need during the Thanksgiving holiday. During the winter, they hold a coat drive. And during the summer, they serve dinner to the homeless and screen an outdoor movie for them. About 400 people in need attended last year's dinner-and-movie event after Blakely sought assistance from AFSCME New Jersey sisters and brothers.
"Last year's dinner and a movie was the first time I asked my union for help, and they delivered. Some came to serve food and some donated cases of hamburgers, hot dogs and grilled chicken. We wound up having so much food that after the event we were able to serve another 100 people at the Rescue Mission that night," Blakely said.
"I was proud to have my executive board members come to our movie event and help serve," he added. "When I go to the train station and we're feeding more than 40 people, you should see the way they look out for each other, it's like they have their own union."
It's not just Blakely's fellow members at AFSCME New Jersey who have taken notice. Willing Workers events are often attended or sponsored by local politicians, including Trenton Mayor Eric Jackson and U.S. Rep. Bonnie Watson-Coleman, and local NBA and NFL legends.
"I always tell people, it only takes one time, and you'll keep coming back," promised Blakely. "I fight for my fellow AFSCME members every day, and I fight for the homeless every day."